Product Manager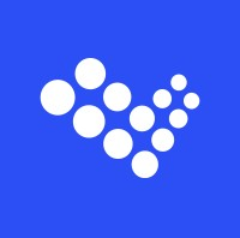 Varicent Software
Product
Toronto, ON, Canada
Posted on Saturday, November 4, 2023
A named leader by Forrester in the sales performance management space, Varicent was founded in 2005 when we pioneered sales performance management software. Evolving quickly to become the fastest growing software company in North America according to Deloitte's Fast 50™ in 2010, Varicent was acquired by IBM in 2012 and has since been re-founded as an independent global business serving mid-size and enterprise clients with our full suite of solutions to assist in smarter territory and quota planning, efficient lead to revenue operations, and the fastest and most flexible way to pay sellers accurately and on-time. We are looking for talented, driven people that can make an impact across our organization.
We are seeking an experienced Product Manager to join our team. The ideal candidate will have a deep understanding of agile development methodologies and have experience in leading product development from ideation to launch. As a Product Manager, you will be responsible for managing a product backlog, defining product vision, and collaborating with cross-functional teams to deliver high-quality products on time and within budget.
What You'll Do:
Develop and communicate product vision, roadmap, and backlog to the development team, stakeholders, and leadership.
Conduct market research and customer analysis to identify user needs, market trends, and opportunities for innovation.
Define and prioritize user stories, epics, and features based on business value, user needs, and technical feasibility.
Collaborate with cross-functional teams, including designers, engineers, QA, and stakeholders to ensure a smooth product development process.
Ensure that the product is developed according to the highest quality standards and delivered on time and within budget.
Continuously monitor and evaluate product performance and market feedback to identify areas of improvement and innovation.
Act as the primary point of contact between the development team and stakeholders, providing regular updates on product progress and seeking feedback.
Success Factors:
In the Short Term (1-3 Months) You Will:
Understand product capabilities, processes, and metrics
Engage with product managers, software engineers, data scientists & designers on the definition of feature concepts.
Manage, curate, and organize your backlog
Communicate with internal stakeholders on the timing and content of product releases
In The Medium Term (4-6 Months) You Will:
Improve velocity based on existing metrics
Maintain a groomed backlog of features
Work with the broader team to identify opportunities to implement
In the Long Term (7+ Months) You Will:
Implement process improvements as needed
Adjust metrics as needed
Participate in knowledge transfer activities for your product with the rest of the organization
What You'll Bring:
At least 3+ years of experience in product management or equivalent, with a proven track record of delivering successful products.
Bachelor's degree in Computer Science, Engineering, Business, or a related field.
Deep understanding of agile development methodologies, with experience in using tools such as JIRA and Confluence.
Excellent communication and collaboration skills, with the ability to work with cross-functional teams and stakeholders at all levels.
Strong analytical skills, with the ability to use data to drive product decisions.
Experience in managing multiple products or product lines is a plus
Varicent is committed to creating a diverse environment and is proud to be an equal opportunity employer. All qualified applicants will receive consideration for employment without regard to race, color, religion, gender, gender identity or expression, sexual orientation, national origin, genetics, disability, age, or veteran status. If you require accommodation at any time during the recruitment process please email accomodations@varicent.com
Varicent is also committed to compliance with all fair employment practices regarding citizenship and immigration status. By applying for a position at Varicent and/or by using this portal, you declare and confirm that you have read and agree to our
Job Applicant Privacy Notice
and that the information provided by you as part of your application is true and complete and includes no misrepresentation or material omission of fact