Chief of Staff, Office of the President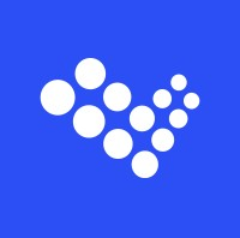 Varicent Software
People & HR, Operations
Toronto, ON, Canada
Posted on Monday, October 30, 2023
A named leader by Forrester in the sales performance management space, Varicent was founded in 2005 when we pioneered sales performance management software. Evolving quickly to become the fastest growing software company in North America according to Deloitte's Fast 50™ in 2010, Varicent was acquired by IBM in 2012 and has since been re-founded as an independent global business serving mid-size and enterprise clients with our full suite of solutions to assist in smarter territory and quota planning, efficient lead to revenue operations, and the fastest and most flexible way to pay sellers accurately and on-time. We are looking for talented, driven people that can make an impact across our organization.
Are you ready to join a dynamic and innovative team at the heart of Varicent? We are seeking a highly motivated and experienced Chief of Staff in the President's office, to drive our organization's success and help shape our future. If you thrive in a fast-paced environment, are a strategic thinker, and possess exceptional leadership and communication skills, this is the role for you.
Reporting to the President, you will be responsible for aiding and enhancing the President's effectiveness in leading and implementing the organization's key strategies and initiatives. This individual will play a critical role in facilitating communication, streamlining initiatives, and ensuring alignment within the President's domain and across the broader organization.
What you will do:
Operational Support:
Ensure efficient and effective execution of the President's priorities and decisions.
Prepare agendas, briefings, and materials for the President's meetings.
Attend meetings, capture key takeaways, and ensure follow-up on action items.
Partner with the Office of the CEO to manage calendars, schedule meetings, and ensure all sessions are well-prepared in advance.
Strategic Alignment:
Partner with leaders under the President to align their initiatives with the company's strategic priorities.
Guide and support leaders in executing special projects that reflect the President's and company's strategic focus.
Work alongside cross-functional teams to shape and advance the President's strategic vision in alignment with organizational goals.
Support the Office of the CEO on shared company-wide initiatives.
Communication:
Serve as a liaison between the President's office and other departments or external stakeholders.
Prepare and edit internal and external communications on behalf of the President.
Operational Excellence and Relationship Management
Cultivate strong relationships across the organization to foster collaboration and alignment.
Engage with external partners or stakeholders as a representative of the President's office.
Provide insights and recommendations for operational improvements in the President's domain.
Act as a guiding force for teams under the President, fostering an environment of excellence and collaboration.
Decision-Making Support: Analyze data, reports, and performance metrics to support the President's decision-making process.
Success Outcomes:
Within 1 Month:
Understand the President's key priorities and initiatives.
Effectively organize the President's schedule, ensuring readiness with all necessary materials and briefings for upcoming meetings.
Ensure timely follow-up on action items.
Build relationships with key stakeholders.
Attend regular meetings with the CEO's office to stay aligned on shared goals and priorities
Manage ad hoc projects as assigned.
Begin to facilitate essential communications between the President and other departments or external stakeholders.
Begin to leverage relevant data and reports to offer insights that aid the President's decision-making process.
Within 3 Months:
Streamline the process of scheduling and meeting preparation, consistently ensuring the President is optimally prepped for all engagements.
Demonstrate a significant impact from relationships with key stakeholders.
Successfully sees through the completion of early ad hoc projects, while taking on more complex ones.
Continue to partner with the CEO's office on shared goals and priorities.
Enhance communication channels, ensuring clarity and timeliness between the President's office and other entities.
Regularly provide data-driven insights and recommendations, becoming an integral part of the President's decision-making process.
Within 6 Months:
Drive major initiatives in line with the President's vision, showing measurable results.
Demonstrate mastery in managing the President's schedule, proactively addressing needs and ensuring every meeting is productive and well-coordinated.
Serve as a central point for stakeholder collaboration, facilitating major organizational synergies.
Manage and complete multiple ad hoc projects, contributing significantly to organizational goals.
Serve as a primary communication bridge, ensuring the President's directives and feedback loop are clear and efficient across the board.
Serve as a trusted advisor, delivering deep analytical insights that have a measurable impact on major organizational decisions.
What you will bring:
Minimum of 10+ years of experience in strategic, operational, or management roles.
Experience in a fast-paced SaaS environment preferred; ability to adapt and drive results amid rapid change is essential.
Experience working with and presenting to C-suite and collaborating with senior stakeholders.
Proven ability to manage complex projects and cross-functional teams.
Exceptional communication and interpersonal skills.
Strong analytical, organizational, and problem-solving skills
Ability to handle sensitive information with discretion and confidentiality.
Experience with data analysis and budget management
Proven experience organizing and directing multiple teams and departments.
#LI-POST
Varicent is committed to creating a diverse environment and is proud to be an equal opportunity employer. All qualified applicants will receive consideration for employment without regard to race, color, religion, gender, gender identity or expression, sexual orientation, national origin, genetics, disability, age, or veteran status. If you require accommodation at any time during the recruitment process please email accomodations@varicent.com
Varicent is also committed to compliance with all fair employment practices regarding citizenship and immigration status. By applying for a position at Varicent and/or by using this portal, you declare and confirm that you have read and agree to our
Job Applicant Privacy Notice
and that the information provided by you as part of your application is true and complete and includes no misrepresentation or material omission of fact