Operations Analyst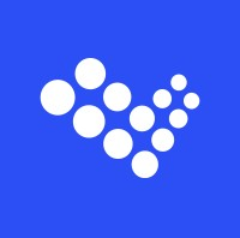 Varicent Software
IT, Operations
Toronto, ON, Canada
Posted on Wednesday, October 25, 2023
A named leader by Forrester in the sales performance management space, Varicent was founded in 2005 when we pioneered sales performance management software. Evolving quickly to become the fastest growing software company in North America according to Deloitte's Fast 50™ in 2010, Varicent was acquired by IBM in 2012 and has since been re-founded as an independent global business serving mid-size and enterprise clients with our full suite of solutions to assist in smarter territory and quota planning, efficient lead to revenue operations, and the fastest and most flexible way to pay sellers accurately and on-time. We are looking for talented, driven people that can make an impact across our organization.
Reporting directly to the Manager of Financial Planning and Analysis (FP&A), the Finance Operations Analyst will be responsible for day-to-day support within the finance and FP&A teams, including the reporting of our Annual Contract Value ("ACV"). You will work in our revenue enablement tool Salesforce and Snowflake to ensure the integrity of our ACV figures and investigate discrepancies when needed. Furthermore, you will be responsible for providing business insights around ACV and deliver these insights to drive executive decision-marking process.
This is a remote first position, but we do have an office in Toronto and will have scheduled days on-site.
What You'll Do:
Be a key member of the ACV Management Program, along with other members of the finance organization, take ownership of all ACV reporting, which includes the calculations and the end-user reporting.
Perform financial validation on new sales orders and renewals
Maintain and optimize the business systems (Salesforce and Snowflake) to ensure accurate tracking of sales activities, customer data, and revenue-related information. Work with Data Engineering to safeguard and maintain high data integrity of ACV related information within Snowflake.
Key involvement in the creation and maintenance of ACV reports and dashboards to track all KPI's related to ACV (Net Retention/Customer Acquisition costs/etc.)
Assume critical role in the annual/quarterly budget cycle around ACV, including churn and downsell analysis, and the revenue related to future ACV, and monitor actual performance against budget and provide insights into variations
Identify opportunities for process automation within the full ACV recognition/Sales cycle
Continuously assess and refine revenue operations processes to adapt to changing business needs and market conditions.
Perform ad-hoc financial and business analyses where required
Collaborate with the Revenue Operations, Sales and Finance to implement an internal control matrix for key areas of the business revolving around the existence, completeness and accuracy of ACV data in Salesforce, Snowflake and in all output reports.
Maintain high quality documentation around workflows, integration and calculations of the entire ACV reporting process in relation to the ACV Management Program
Success Outcomes:
1 - 8 Months
Learn the unique nuances when it comes to reporting and calculating ACV within our organization. This includes gaining insights into the Salesforce model and understanding the intricacies of ACV calculation and reporting within our organization. Working with the Manager of FP&A, begin to take ownership of all ACV reporting
-Gain a thorough understanding of the Snowflake ACV process, and start to review variances between the Finance ACV figures versus Snowflake, and determine solutions on these variances
-Assist in the Salesforce data review, whether from filling in the ACV recognition fields to determining if the ACV data in the opportunities are correct
-Gain an understanding of the company's budgeting and forecasting methodologies around ACV and software revenue, as well as the key drivers of the business (KPIs and Key metrics).
8 Months & Beyond
Take ownership of all ACV Reporting, including corrections within Salesforce and Snowflake
Ensure the Snowflake data is fully correct, and that the PowerBi that is currently in place is correct
Take on a more proactive role in the ACV/Software Revenue budgeting and forecasting process, leveraging knowledge gained during the initial months to provide valuable insights and recommendations
Identify opportunities for process automation and implement tools or solutions to improve ACV reporting efficiency and accuracy
Perform ad-hoc financial and business analyses in critical areas of the business
Begin collaborating with cross-functional team to build an internal control matrix for ACV
Assist with the Finance team in the internal control testing of all finance operations
What You'll Bring:
Bachelor's degree in business, finance, or a related field
Software/SaaS experience (nice to have)
3+ years with other technology organizations in the past as a Business Analyst or on a Revenue Operations team (nice to have)
Proficiency in CRM systems (Salesforce experience is an asset) and Excel
Highly adaptable and driven to take ownership of deliverables
Proficiency with any well known reporting tool (PowerBi, Tableau, Sigma, Looker) (nice to have)
Excellent communication skills and the ability to collaborate with cross-functional teams.
High attention to detail and accuracy
A self-starter who can take charge of tasks with minimal direction
Varicent is committed to creating a diverse environment and is proud to be an equal opportunity employer. All qualified applicants will receive consideration for employment without regard to race, color, religion, gender, gender identity or expression, sexual orientation, national origin, genetics, disability, age, or veteran status. If you require accommodation at any time during the recruitment process please email accomodations@varicent.com
Varicent is also committed to compliance with all fair employment practices regarding citizenship and immigration status. By applying for a position at Varicent and/or by using this portal, you declare and confirm that you have read and agree to our
Job Applicant Privacy Notice
and that the information provided by you as part of your application is true and complete and includes no misrepresentation or material omission of fact