Technical Analyst (West Coast)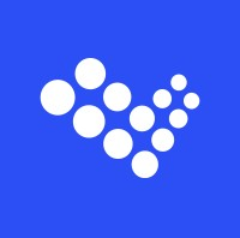 Varicent Software
IT
Vancouver, BC, Canada
Posted on Thursday, September 7, 2023
A named leader by Forrester in the sales performance management space, Varicent was founded in 2005 when we pioneered sales performance management software. Evolving quickly to become the fastest growing software company in North America according to Deloitte's Fast 50™ in 2010, Varicent was acquired by IBM in 2012 and has since been re-founded as an independent global business serving mid-size and enterprise clients with our full suite of solutions to assist in smarter territory and quota planning, efficient lead to revenue operations, and the fastest and most flexible way to pay sellers accurately and on-time. We are looking for talented, driven people that can make an impact across our organization.
As a Technical Analyst you will have the opportunity to work side-by-side with some of the most experienced technology leaders for both on-premise and SaaS products to support our customers/business partners and connect with them by telephone, email and social media e.g. connection sites, forums and other state of the art communication methods. You will also be exposed to a variety of technologies and take responsibility for the creation of a positive customer experience.
Technical Analysts are at the center of our after sales value proposition to our clients and you will lead conversations and coordinate activities with experts and leaders across departments and divisions in Varicent.
This is a remote opportunity. The successful incumbent will work varied shifts and must be available days, afternoons, and overnights and weekends on rotation
What you'll do:
Resolve complex technical problems in all areas of your assigned products by troubleshooting incidents, collecting detailed problem description, traces and log files, and then replication of the issue.
Regularly inform customers on the progress of your investigation and ensure that all related records are properly updated in our CRM system.
Cross collaboration with developers and peers will become part of your daily routines.
Sharing best practices for the utilization and deployment of Varicent products is elementary to your customer communication and you will help customers maximize their product's business value.
What you'll bring to Varicent:
Fluency in English
Fluency in Spanish or other European language is an asset
Minimum 1 years relevant technical experience
General software troubleshooting skills (broad experience in logical problem-solving)
Familiar with relational databases concepts, both basic administration and SQL scripting
Familiar with client server architecture
Experience working with and troubleshooting web-based applications
Experience of self-sufficiency to install/upgrade/downgrade/configure software in general
Ability to communicate clearly (both verbally and in written form) technical instructions to people with limited experience
Varicent is committed to creating a diverse environment and is proud to be an equal opportunity employer. All qualified applicants will receive consideration for employment without regard to race, color, religion, gender, gender identity or expression, sexual orientation, national origin, genetics, disability, age, or veteran status. If you require accommodation at any time during the recruitment process please email accomodations@varicent.com
Varicent is also committed to compliance with all fair employment practices regarding citizenship and immigration status. By applying for a position at Varicent and/or by using this portal, you declare and confirm that you have read and agree to our
Job Applicant Privacy Notice
and that the information provided by you as part of your application is true and complete and includes no misrepresentation or material omission of fact