Sr. Director, People Solutions (Global)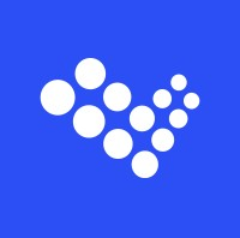 Varicent Software
People & HR
Toronto, ON, Canada
Posted on Thursday, September 7, 2023
A named leader by Forrester in the sales performance management space, Varicent was founded in 2005 when we pioneered sales performance management software. Evolving quickly to become the fastest growing software company in North America according to Deloitte's Fast 50™ in 2010, Varicent was acquired by IBM in 2012 and has since been re-founded as an independent global business serving mid-size and enterprise clients with our full suite of solutions to assist in smarter territory and quota planning, efficient lead to revenue operations, and the fastest and most flexible way to pay sellers accurately and on-time. We are looking for talented, driven people that can make an impact across our organization.
As a Sr. Director, People Solutions you will utilize strong business acumen, data analytics, strategic thinking, and the ability to collaborate and influence senior leaders to enable our business through people-driven strategies and roadmaps. Reporting to the CHRO, this role operates at all altitudes - one minute, you'll be building a people strategy with a member of our Executive Team, and the next, you'll be coaching an employee.
What you will do:
Drive Business Results:
Advise on, create, and execute people strategies that drive the business forward. Consult with the leadership team on Talent Planning, Org Design, Retention Strategies, and Change Management.
Drive organizational success by proactively using HR data to guide group leaders, solve complex challenges, identify trends, and recommend and implement effective HR strategies.
Identify, design, develop, lead/project manage and implement critical business transformation initiatives and projects that impact employee experience, growth, and retention.
Effectively manage employee relations by identifying and resolving issues, while proactively addressing the root causes for lasting resolutions.
Leadership Coaching:
Coach Managers to lead through change, effectively performance manage, and increase employee engagement with ongoing feedback and effective communication.
Develop and cultivate strong relationships with the leadership team, the Employee Experience team, the Centres of Excellence (COE) and external partners.
Program Delivery and Effectiveness:
Drive talent management efforts (performance, talent assessment and succession planning) in partnership with Talent Enablement
Strengthen the organizational capabilities across the Company by ensuring individual, team, corporate and cross functional training and development programs are available and executed
Compliance:
Act as lead for Canadian and International employment legislative changes and rollouts to ensure compliance
Ensure HR policies and practices are aligned with relevant laws and regulations. Collaborate with legal and compliance teams to address HR-related legal matters as needed
Some travel may be required
What you will bring:
10-15 years' work experience in Human Resources, at least 3 at a Director or VP level, preferably in fast-paced high-growth software or tech-adjacent industry
Demonstrated experience working with Global workforce (multi-location operations). We have offices in Canada, US, UK, Romania and Australia
Strong demonstrated knowledge of Canadian employment legislation & processes
Demonstrated strength and experience in all aspects of human resources (i.e. Total Rewards, Talent Acquisition, Talent management, Organization design, change management, HR operations, etc.)
5+ years' experience supporting Software Engineering and Sales organizations, preferably in a SaaS business
Broad and strong HR experience across HR foundational processes & procedures
Proven track record of designing and leading cross-functional business transformation initiatives
Experience managing and driving change in a demanding business environment
Effective written, verbal, and interpersonal communication skills at all levels.
Demonstrated success in providing context and "connecting the dots" in translating business needs into actionable plans across the organization, including people processes and plan to support the needs of the business.
Success in prioritizing issues and opportunities, allocating resources and managing effectively.
Experience in Program and project management
A university degree is required. CHRP or post-graduate certificate in Human Resources Management is an asset.
Varicent is committed to creating a diverse environment and is proud to be an equal opportunity employer. All qualified applicants will receive consideration for employment without regard to race, color, religion, gender, gender identity or expression, sexual orientation, national origin, genetics, disability, age, or veteran status. If you require accommodation at any time during the recruitment process please email accomodations@varicent.com
Varicent is also committed to compliance with all fair employment practices regarding citizenship and immigration status. By applying for a position at Varicent and/or by using this portal, you declare and confirm that you have read and agree to our
Job Applicant Privacy Notice
and that the information provided by you as part of your application is true and complete and includes no misrepresentation or material omission of fact