Customer Success & Relationship Representative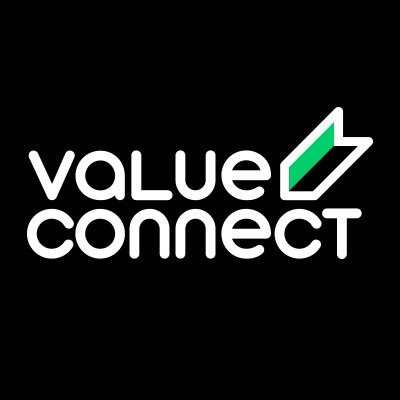 Value Connect Inc.
Marketing & Communications, Customer Service, Sales & Business Development · Full-time, Part-time
Guelph, ON, Canada
45,000 – 55,000 CAD per year
Posted on Thursday, August 24, 2023
Tired of the way your manager treats you? Wondering what value you're providing? Looking for something better?
Check this out: We're growing and looking for highly energetic customer service specialists who have an interest in sales. We want people who actually care about making customers happy and want the freedom "to make things happen."
Contact us if the following is a goot fit for you!
What we do
Value Connect Inc. is an industry leading provider of risk focused collateral valuation and data analytic solutions. What does that mean? In a phrase: we lower risk by automating quality control in every part of the property appraisal process.
We are on the cutting edge of our industry's technology evolution and pride ourselves on delivering superior customer satisfaction through the integration of people and technology. We have a dynamic opportunity for Customer Success & Sales Specialist to assist our Operations & Sales Teams.
Value Connect provides opportunities to grow within the role and diverse advancement opportunities for dedicated team members.
What you will do
You will be responsible for the following:
Customer Support calls
Identifying Lender Customer needs, and supplying them to the Sales & Product Teams
Driving 4.5+ star Google reviews
Selling the Mobile Inspection App
Driving 12 appraisal orders per day
You will be responsible for monitoring Value Connect's appraisal experience from start through to completion for our valued Appraiser, Originator and Lending partners. In this role, you will work with the team to manage communications, fees charged, and the assignment of work for appraisers, to ensure a smooth experience and great customer care.
Your mandate includes working with the team to assign tasks and handle appraiser and client interactions, keeping them updated and exceptionally serviced to meet our high standards and commitment to satisfaction. You will also be required to participate in the growth of the business through the completion of administrative tasks, conference attendance, idea generation, sales of the software, and using the CRM tool.
What you need to succeed – Must have
The ability to nurture and build relationships
Industry experience in any of the following; business to business services, mortgage processing sector, real estate appraising, call center/customer service environment, or professional services
IT literacy and digital interest with skills including competency with Microsoft Office
Demonstrated ability to provide high quality customer service
Demonstrated sound judgment and effective problem-solving skills
Energy and focus in a fast-paced and evolving environment
Sales skills and willingness to try new approaches
Must be available to work scheduled shifts from between 8am–8pm ET Monday to Friday and infrequent weekends (for conferences and other industry events only).
What you need to succeed – Must have within 45 days
In-Depth understanding of how to use Hubspot
Excellent communication skills - verbal and written fluency (French/English) preferred, other languages an asset
Intermediate skills in the Value Connect Platform – must be able to complete effective demos to lenders, mortgage reps, and appraisers.
What you need to succeed – Nice to have
Mortgage Agent course
Post secondary education in a related field
Experience in Real Estate
What is in it for you
One-on-one training
Horizontal decision structure – Everyone pitches in
Strong and supportive team environment in a rapidly growing company.
Complete rewards program including base salary, stock options, and increased compensation post probation
Inclusion and Equal Opportunity Employment Value Connect is an equal opportunity employer committed to diversity and inclusion. We are pleased to consider all qualified applicants for employment.
JOB SUMMARY
City: Guelph Ontario Work Hours/Week: 40 Work Environment: Office Employment Type: Co-op, Permanent Part Time and Full Time Career Level: Entry Level Pay Type: Salary Required Travel (%): 5-10 People Manager: No Req ID/Police Check: Yes/Yes
Salary is in CAD.
Value Connect Inc. is an equal opportunity employer.