Senior Software Engineer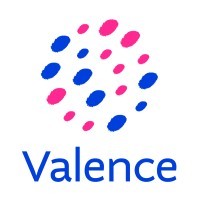 Valence
Software Engineering
New York, NY, USA
Posted on Friday, May 19, 2023
About Us
Valence is the only learning and development digital platform for managers opening up a dialogue to enhance team health and effectiveness in real time. Our mission is to help the world work better, together.
Our clients are typically Fortune 500s like The Coca-Cola Company, Nestle, ExxonMobil, Wells Fargo, The Vanguard Group and more.
Being at Valence means working hard and striving for high performance - while leveraging tailored professional growth through feedback-oriented leaders. Valencers have freedom to independently solve relevant, complex and uncharted business problems no matter the role. They do this through natural curiosity, resilience and strong desire to see our company succeed. All of this is completed with genuine care and concern for their colleagues.
Joining a Series A startup is not easy, but at Valence you will contribute, learn and grow more than ever before alongside smart, bar-raising professionals. You will do career defining work at Valence.
The Role
Senior Software Engineers at Valence work in a remote, cross-cultural distributed model, in close partnership with our Product team. This role will be responsible for designing new features to fill product user stories, delivering work that covers frontend, API, backend and DB as well as reviewing and collaborating on code. The role will contribute to our iterations on lightweight, effective processes for a growing engineering team, including project management, test, CI, and security.
Why This Role Matters
This is a critical role to the success of Valence's product in the market. Your execution and judgment in this role will be directly tied to important outcomes at Valence, and this is an opportunity for you to take on ownership at a growing, Series A company. Our Engineers are globally distributed - this will be our second North American hire in a couple years so we're looking for someone particularly excited to make our unique model successful.
What You'll Do
Design new features to fulfill product user stories.
Deliver vertical slices that cover frontend, API, backend, and DB.
Test and build robust test and deployment systems and processes.
Mentor junior engineers, reviewing code, collaborating on code.
Communicate in our written forums and actively participate in regular team standups (Zoom).
Work cross functionally between teams, time zones and cultures to achieve deliverables
What We're Looking For
8+ years of senior engineering work. You have built and operated complex web applications in an agile, small team or company setting. B2B Saas startup experience preferred.
Experience building SPA web applications. Our front-end is built in Typescript/React, and our back-end is PHP and Laravel. Ideally you have experience in a "similar" stack - but we expect that engineers can learn and pick up tools they need to use.
Strong natural collaborator. Collaborate effectively with product managers, designers, and engineers to identify potential issues, roadblocks, and parallelize engineering efforts.
Strong natural communicator. We work in a hybrid and cross-cultural environment across many time zones - exceptional written and verbal communications skills are required to make this model work well.
Exceptional technical decision making. Experience identifying and weighing many potential tradeoffs across Product & Engineering and make good decisions.
High ownership mentality. You have owned parts of the code or workflows before and understand how to motivate others, balance the tradeoffs in service of quality outcomes.
A palpable passion for Valence's stage and size. You have clear motivations for wanting to work at a Series A startup as your next professional challenge.

Think you have what it takes, but not sure you check every box? Apply to the role anyway!
Why Valence
Ownership of projects and strategic priorities regardless of seniority in our learning-focused environment.
Ability to make a significant contribution to Valence on a lean engineering team having an outsized impact.
Strong ties to the executive team, a culture of transparency and engagement with strategic decisions.
Options from day one, which means you will be on the ownership track right away.
Competitive salary and equity packages.
Comprehensive health coverage from day 1.
Virtual doctor and mental health services from day 1.
Provision of anything you need to be successful - learning tools, hardware, office equipment, software.
Generous PTO, company-wide R&R shutdowns and paid leave for parents.
A WFH stipend, phone stipend and merch merch merch.
Location and Work Environment
This is a primarily remote, work-from-home role with a bias for Eastern hours. At times, we may ask North American located engineers to gather in person at all-hands events. Otherwise, we are a globally distributed engineering team, and our engineering team spans countries like Nigeria, Philippines, India, Bahrain, Egypt and more. Candidates must be comfortable to work effectively in a deeply cross-cultural, collaborative environment.
Diversity Equity and Inclusion
We are committed to fostering a diverse and inclusive environment where our team members, vendors, contractors and beyond feel valued and supported. We know that our commitment to inclusion and belonging enables us to do our best work overall. We strongly encourage applications from candidates of all backgrounds regardless of race, gender, sexual orientation, marital status, age, citizenship, disability, and national origin. Accommodations are available upon request for candidates taking part in all aspects of the hiring and selection process. We know applying for a job can be intimidating, please don't hesitate to reach out - Allison Langille, Head of People jobs@valence.co.