Enterprise Account Executive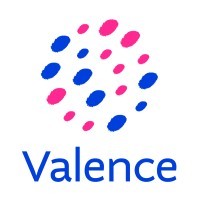 Valence
Sales & Business Development
New York, NY, USA
Posted on Friday, May 19, 2023
About Us
Valence is the only learning and development digital platform for managers opening up a dialogue to enhance team health and effectiveness in real time. Our mission is to help the world work better, together.
Our clients are typically Fortune 500s like The Coca-Cola Company, Nestle, ExxonMobil, Wells Fargo, The Vanguard Group and more.
Being at Valence means working hard and striving for high performance - while leveraging tailored professional growth through feedback-oriented leaders. Valencers have freedom to independently solve relevant, complex and uncharted business problems no matter the role. They do this through natural curiosity, resilience and strong desire to see our company succeed. All of this is completed with genuine care and concern for their colleagues.
Joining a Series A startup is not easy, but at Valence you will contribute, learn and grow more than ever before alongside smart, bar-raising professionals. You will do career defining work at Valence.
The Role
The Account Executive will join the Sales team to independently lead enterprise deals ranging from 100k to 500K+. They will pitch VP-level learning and development executives at global F500 enterprises to generate new revenue. In doing so, they will utilize a consultative sales process to align client opportunities with the Valence suite of digital tools focused on teams, leadership, and culture.
Why This Role Matters
This role is sales hire #4, a foundational sales hire, with a primary focus on acquiring new business for Valence following our successful Series A fundraise in May 2022. As an Account Executive (AE), you will play a crucial role in prospecting new clients and securing the right new business to achieve our growth objectives. You will work closely with our leaders to refine and enhance the initial sales processes and tools, paving the way for the scalable growth of our Sales team. As one of the earlier AE hires your contribution will be instrumental in establishing the foundation for our future sales operations.
What You'll Do
Lead six figure enterprise deals at F500 organizations, often from lead generation to close. Deals are in the 100 - 500k+ range.
Source a portion of own leads through a combination of ABM hunting and existing networks. Support via Analysts/SDRs currently exists and will evolve over time.
Execute a consultative sales methodology; understanding, advising and tailoring client solutions using Valence's suite of digital tools.
Execute on client pilots; our clients often run 3 month pilot processes in collaboration with our Sales and CS teams where we prove the value of our tools.
Steward complex contract negotiations and procurement processes.
Expand the footprint of Valence at existing clients by nurturing a strong partnership and identifying new areas of their business we can support
Own key account touchpoints with the customer in partnership with the CS team.
Contribute to ongoing improvements to your individual growth and the sales function as a whole at Valence, working with external advisors and coaches where necessary.
What We're Looking For
Proven sales experience. A track record of success as a top-performing sales professional, in B2B enterprise Saas. Demonstrated experience in consistently meeting or exceeding sales targets, closing high-value deals, and navigating complex sales cycles.
Enterprise sales experience. Extensive experience in selling to enterprise-level clients, particularly in HR tech. Familiarity with the unique challenges and dynamics of selling to large organizations, including the ability to engage with Director, VP and C-Suites in F500 organizations.
Consultative selling approach. Strong consultative selling skills with the ability to understand client needs, identify pain points, and effectively position our HR tech solutions as the ideal fit. Experience in conducting thorough discovery sessions with experienced L&D professionals.
Relationship building. Exceptional interpersonal and relationship-building skills to establish trust and credibility with enterprise-level clients. Proven ability to nurture long-term relationships, navigate complex organizational structures, and build a strong network within the HR industry.
Communication skills. Outstanding verbal and written communication skills, including the ability to articulate complex concepts in a clear and concise manner.
Self-motivated, adaptable and resilient. Highly motivated and self-driven, with a strong desire to achieve and exceed sales targets. Willingness to embrace challenges, experiment and continuously learn and grow as Valence grows.
Passion for our size and stage. Clear motivations for wanting to join a Series A, early stage sales team focused on our themes of organizational psychology, teams, culture, leadership, manager enablement, coaching, change management, organizational design.

Think you have what it takes, but not sure you check every box? Apply to the role anyway!
Why Valence
Ownership of projects and strategic priorities regardless of seniority in our learning-focused environment.
Frequent, tailored coaching and feedback sessions with managers deeply invested in your professional growth and development (1:1s, quarterly reviews, development feedback and more).
Strong ties to the executive team, a culture of transparency and engagement with strategic decisions.
Options from day one, which means you will be on the ownership track right away.
Competitive salary and equity packages.
Comprehensive health coverage (medical, dental, and vision) from day 1.
Virtual doctor and mental health services from day 1.
Provision of anything you need to be successful - learning tools, hardware, office equipment, software.
Generous PTO, company-wide R&R shutdowns and paid leave for parents.
A WFH stipend, phone stipend and merch merch merch.
Location and Work Environment
This is a primarily remote, work-from-home role with a bias for Eastern hours. We ask our Business Team to gather in person 1x per quarter (December, March, June, September) for 4 -5 days of co working. Candidates must have a valid passport, the ability to travel internationally and work authorization in their home jurisdiction. Candidates must be comfortable to work effectively in a deeply cross-cultural, global environment.
Diversity Equity and Inclusion
We are committed to fostering a diverse and inclusive environment where our team members, vendors, contractors and beyond feel valued and supported. We know that our commitment to inclusion and belonging enables us to do our best work overall. We strongly encourage applications from candidates of all backgrounds regardless of race, gender, sexual orientation, marital status, age, citizenship, disability, and national origin. Accommodations are available upon request for candidates taking part in all aspects of the hiring and selection process. We know applying for a job can be intimidating, please don't hesitate to reach out - Allison Langille, Head of People jobs@valence.co.