Technical Account Manager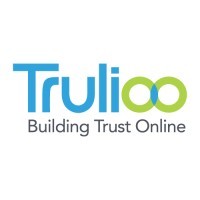 Trulioo
IT, Sales & Business Development
Dublin, Ireland
Posted on Thursday, May 11, 2023
At Trulioo, we build and connect digital identity networks around the globe, and this framework of trust empowers businesses to assess the various risks associated with digital identities. Our mission is to build trust online. Digital services hold the promise of allowing anyone to interact and transact with anyone, anywhere. However, the threat of bad actors gets in the way of our connectedness; the global village only works if we trust each other.
We are a Silicon Valley-funded tech company solving the problems of trust and safety online. To realize that goal we've built the world's leading identity verification platform, enabling instant verification of 5 billion people and 330 million businesses in more than 195 countries. With offices in Vancouver, San Diego, Austin, Dublin, Copenhagen, and Singapore, we've fostered a world class team committed to building trust online. Our competitive advantage is, and always will be, our people. At Trulioo, we truly believe "everyone is someone" and we invite you to join our mission and celebrate the positive change we are making in the world.
---
Position Summary:
Reporting to the Manager, Service Delivery, we are looking for a Technical Account Manager within the Customer Success department. The Technical Account Manager (TAM) is responsible for using technical expertise and in-depth domain knowledge to ensure that Trulioo's most important clientele obtain the highest possible value from our services. This role will work closely with Trulioo's Customer Success Managers (CSM), owning technical questions and projects to support Enterprise customer growth and drive Trulioo's Product roadmap. The TAM will use their knowledge and skills to foster strong relationships with these clients, ensuring that any issues, bugs and/or feature requests are quickly identified and resolved.
To be a good fit in this role you:
Love helping people, whether it be customers or teammates

Thrive on working with the highest value customers

Build strong relationships, both internally and externally

Have the ability to relate complex, technical concepts to non-technical stakeholders

Enjoy finding good-fit solutions that benefit all parties

Enjoy crafting technical solutions to complex problems
This is an exciting role working to ensure that Trulioo maintains its position as the most Trusted identity provider for some of the largest companies in the world. We are looking for technically sound, team-oriented, business savvy, and passionate individuals looking to make an immediate impact in a rapidly growing industry disruptor.
This is a full-time position in our Dublin, Ireland office, walking distance from shops, restaurants, and public transport.
Primary Duties and Responsibilities:
Monitor the performance of portfolio clients to proactively identify and resolve any issues in a timely manner

Engage with customers directly, acting as the key technical point of contact for our most strategic customers

Act as Project Manager for the implementation of new products, services to ensure adoption and drive long-term Customer Health

Support CSMs on technical demonstrations, internal and external QBRs while acting as the Product SME in all areas

Collaborate with other departments, including Product, Development, DevOps, and Management, to build customer feedback loops and drive constant improvement.

Collaborate with Implementation Specialists to guarantee timely, painless integration of new products and features

Collaborate with Customer Experience Specialists to ensure that customer queries are resolved in a timely fashion

Contribute to Customer Success department initiatives as needed
Key Technical Skills:
Proven track record of implementing and/or supporting SaaS applications for high value clients in a B2B environment

Experience in supporting developers integrating APIs, including answering technical questions, or equivalent software development experience.

Ability to think critically, troubleshoot proactively and solve complex problems

Capability to excel in a data-driven, metrics-oriented environment

Overall technical savvy with demonstrated ability in work in a small team setting, owning complex technical projects with international scope

Comfortable working both alone and on a team including supporting projects with remote employees in other offices and countries

Good understanding of how to tie technical customer needs into a beneficial commercial recommendation

Ability to manage upward and ensure that key stakeholders are kept informed of the progress of strategic initiatives

Excellent time management, communication, relationship building and presentation skills

Written and verbal English proficiency
Education and Experience:
Post-Secondary Degree or combination of desired experience and education

3-5 years experience in a Technical Account Manager or Tier 2+ Customer Support role

Exposure to tools and services that help customers meet compliance obligations

Familiarity with Microsoft Office/G-Suite tools

Prior experience at a SaaS organization
It's a bonus if you have...
SQL knowledge

Tableau experience

Experience working with Grafana

Payments, Compliance and/or Security Industry experience

Startup experience
---
Working at Trulioo
You will be challenged to achieve, develop, and grow as part of a hyper-growth company.
We offer you the opportunity to make a difference and create a better world by revolutionizing how technology, trust, and identity intersect online. We are on a mission to make sure no one is left behind and everyone has the opportunity to participate fully in the modern digital economy. In order to do this well, diversity and inclusion have always been fundamental to our mission, our culture and our life. Trulioo is proud to be an equal opportunity employer and our commitment to inclusion across race, gender, age, religion, identity and experience connects us with the customers and communities we serve, attracting top talent and passionate changemakers across the globe. Our mission matters – for billions of people everywhere.
The diverse experiences, ideas, and identities of Trulioo's team members help us make better decisions and drive great results. We foster an inclusive work environment that welcomes team members of all backgrounds and perspectives.
We're committed to providing a meaningful environment for every member of our team. We hire exceptional people and reward them with trust, autonomy, mentorship, and the freedom to grow into their roles.
You are naturally curious, invest time to better understand complex concepts and have strong attention to detail. You love working in a team where trust is key and want to make an impact everyday. If this sounds like you, please apply and come work with us.
Studies show that minorities and members of underrepresented groups apply for jobs only if they meet 100% of the qualifications. Trulioo encourages everyone interested in a role to apply. We look forward to your application!
---
Privacy Notice
Trulioo collects, processes, and discloses personal data solely for the purposes reasonably required to establish, manage, or terminate an employment relationship. This includes:
• your name and contact details, including email and phone number; and
• details of your qualifications, skills, and relevant experience.
Trulioo believes the information in this publication is accurate as of its publication date. The information contained in this publication is subject to change without notice.
THE INFORMATION IN THIS PUBLICATION IS PROVIDED "AS IS." TRULIOO INFORMATION SERVICES MAKES NO REPRESENTATIONS OR WARRANTIES OF ANY KIND WITH RESPECT TO THE INFORMATION IN THIS PUBLICATION AND SPECIFICALLY DISCLAIMS IMPLIED WARRANTIES OF MERCHANTABILITY OR FITNESS FOR A PARTICULAR PURPOSE.
No part of this document may be reproduced without the express written consent of Trulioo Information Services Inc.