Demand Generation/ Campaign Manager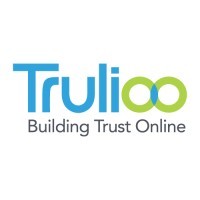 Trulioo
Sales & Business Development
Vancouver, BC, Canada
Posted on Friday, March 31, 2023
At Trulioo, we build and connect digital identity networks around the globe, and this framework of trust empowers businesses to assess the various risks associated with digital identities. Our mission is to build trust online. Digital services hold the promise of allowing anyone to interact and transact with anyone, anywhere. However, the threat of bad actors gets in the way of our connectedness; the global village only works if we trust each other.
We are a Silicon Valley-funded tech company solving the problems of trust and safety online. To realize that goal we've built the world's leading identity verification platform, enabling instant verification of 5 billion people and 330 million businesses in more than 195 countries. With offices in Vancouver, San Diego, Austin, Dublin, Copenhagen, and Singapore, we've fostered a world class team committed to building trust online. Our competitive advantage is, and always will be, our people. At Trulioo, we truly believe "everyone is someone" and we invite you to join our mission and celebrate the positive change we are making in the world.
---
Position Summary:
Reporting to the Director, Demand Generation & Operations, the Demand Generation/ Campaign Manager is responsible for developing and executing demand generation campaigns that generate and accelerate pipeline, nurture key customer accounts and drive bookings.
We are looking for a data-driven team member who has a proven track record of deploying multi-channel campaigns and measuring effectiveness towards revenue across each channel.
You'll be working alongside a dynamic team of talented and collaborative marketers who thrive in a fast-paced environment with a high level of autonomy. The team leverages industry knowledge and insights in order to apply the most impactful B2B marketing strategies and tactics that support the company's mission and business objectives.
What you'll be doing:
Own and manage demand generation campaign strategy, including email, pay per click, webinars, events and content syndication

Execute planning and c

ollaborate with Product Marketing, Content & Design, Marketing Operations and Event Operations teams to facilitate execution of campaigns

Generate new, qualified ICP leads and efficiently accelerate existing pipeline in target verticals across net new and customer accounts

Forecast, measure, analyze and report on the impact of demand generation campaigns on sales pipeline and bookings

Oversee the full lifecycle of a campaign from strategic development, execution, and reporting on ROI

Strategize, build and execute customer marketing lifecycle initiatives that support customer relationships and retention, focusing on CLTV

Uphold an integrated relationship with Revenue teams, forging strong communication and alignment on campaign and target account strategy

Build systems and processes that will track and report on key performance metrics that identify ways to continually optimize campaign strategies

Deliver compelling, specific messaging strategy for each stage of the buyer journey, creating an engaging customer experience with bottom-line results

Develop strategy for targeted email and nurture campaigns, including asset coordination and objective, data-driven evaluation of success

Conduct A/B tests across channels to continuously optimize campaign and channel performance

Work in a closed feedback loop with sales to continuously optimize program performance and quality and identify new campaign opportunities

Identify content gaps and collaborate with the content team to develop new assets

Collaborate with Marketing Operations team to improve data quality, reporting, and segmentation

You have:
Solid knowledge and hands-on experience with Demand Gen technology stack, including Salesforce, SalesLoft, 6sense, and Marketo

Knowledge and experience leveraging B2B databases such as ZoomInfo and Lusha with an ability to develop in-depth understanding of locating appropriate target persona and company criteria

Excellent written & verbal communication skills

Ability to manage multiple projects at various levels of scale, with a high-quality of output

Education and Experience:
5+ years of demand generation experience

Bachelor degree in marketing, communications or a related field preferred

Previous B2B experience preferred

Previous Account-Based Marketing experience for Enterprise customers

Experience with cross-functional campaign planning, leading, and managing

Experience working within a collaborative team environment
---
Working at Trulioo
You will be challenged to achieve, develop, and grow as part of a hyper-growth company.
We offer you the opportunity to make a difference and create a better world by revolutionizing how technology, trust, and identity intersect online. We are on a mission to make sure no one is left behind and everyone has the opportunity to participate fully in the modern digital economy. In order to do this well, diversity and inclusion have always been fundamental to our mission, our culture and our life. Trulioo is proud to be an equal opportunity employer and our commitment to inclusion across race, gender, age, religion, identity and experience connects us with the customers and communities we serve, attracting top talent and passionate changemakers across the globe. Our mission matters – for billions of people everywhere.
The diverse experiences, ideas, and identities of Trulioo's team members help us make better decisions and drive great results. We foster an inclusive work environment that welcomes team members of all backgrounds and perspectives.
We're committed to providing a meaningful environment for every member of our team. We hire exceptional people and reward them with trust, autonomy, mentorship, and the freedom to grow into their roles.
You are naturally curious, invest time to better understand complex concepts and have strong attention to detail. You love working in a team where trust is key and want to make an impact everyday. If this sounds like you, please apply and come work with us.
Studies show that minorities and members of underrepresented groups apply for jobs only if they meet 100% of the qualifications. Trulioo encourages everyone interested in a role to apply. We look forward to your application!
---
Privacy Notice
Trulioo collects, processes, and discloses personal data solely for the purposes reasonably required to establish, manage, or terminate an employment relationship. This includes:
• your name and contact details, including email and phone number; and
• details of your qualifications, skills, and relevant experience.
Trulioo believes the information in this publication is accurate as of its publication date. The information contained in this publication is subject to change without notice.
THE INFORMATION IN THIS PUBLICATION IS PROVIDED "AS IS." TRULIOO INFORMATION SERVICES MAKES NO REPRESENTATIONS OR WARRANTIES OF ANY KIND WITH RESPECT TO THE INFORMATION IN THIS PUBLICATION AND SPECIFICALLY DISCLAIMS IMPLIED WARRANTIES OF MERCHANTABILITY OR FITNESS FOR A PARTICULAR PURPOSE.
No part of this document may be reproduced without the express written consent of Trulioo Information Services Inc.