CRM Support Analyst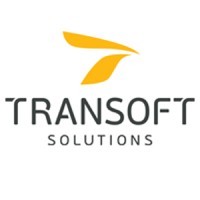 Transoft Solutions
IT, Customer Service
Bangalore Rural, Karnataka, India
Posted on Tuesday, November 15, 2022
Have a passion for software? Join a world leader and make a difference! Transoft is making a huge difference to the transportation planning and design community. With offices around the world, Transoft Solutions is an international leader in the development of innovative software for the transportation engineering design sector.
ABOUT THE OPPORTUNITY:
We currently have an opening for a CRM Support Analyst at our office in Bangalore, India. Working alongside our DevOps Development team, the CRM Support Analyst records, analyzes and resolves issues reported by the CRM, Portal and ERP system users.
Essential Responsibilities:
Provide technical support for our CRM, ERP and portal users.
Receive and analyze requests related to CRM and its related services from internal stakeholders.
Analyze current business operations, interview users, perform requirements analysis and document feature requests and process improvements.
Record, track, and estimate tasks.
Execute projects using Transoft's software development processes.
Be a CRM expert, develop views, build reports and dashboards, help CRM users get the most out of CRM.
Build views and reports in PowerBI, Excel.
Maintain and enhance our existing systems including CRM and data integrations.
Work with the DevOps-CRM Team to upkeep data, technology and software.
Develop and test workflows, plugins and other processes with support from the DevOps-CRM Team.
ABOUT YOU
You are a motivated developer, driven to produce high quality solutions that support our global teams. You understand the principles of agile software development and can produce features efficiently in a fast-paced work environment. You excel at designing and implementing new features and systems but understand the importance of maintaining existing systems. You want to work and grow with a group of dedicated software professionals and get on board with a fast growing, leading edge, and competitive software company.
Qualifications and Experience:
A minimum bachelor's degree in Computer Science or equivalent experience.
2 years working with Microsoft Dynamics CRM or equivalent.
Intermediate knowledge of Excel.
Microsoft Certification in Dynamics 365 is an asset.
Intermediate knowledge of PowerBI is an asset.
Working knowledge of database principles and SQL.
Working knowledge of OO principles, UML diagrams, UI design and software life cycle tools.
Experience with sales and/or finance software.
Experience with integration software such as Scribe
Experience working in an agile environment.
Skills, Knowledge and Abilities
Self-motivated and driven to be successful in the work place and in life.
Communicate well with stakeholders of diverse backgrounds.
Able to track, estimate, prioritize and implement many tasks in parallel with multiple different requestors
Exceptional analytical and problem-solving skills.
Good interpersonal skills.
Interested in keeping up-to-date with web technology.
ABOUT US
Transoft Web Applications Pvt Ltd (TWA) is a subsidiary company of Transoft Solutions (International) Inc., Canada. It focuses mainly on software development, marketing support services and software distribution in India. We are the global leaders in transportation engineering software. Since 1991, Transoft Solutions has invested in people, software, and technology to help our clients achieve their full potential. But we're not just in the business of developing engineering software; we also believe in delivering outstanding sales and technical services.
We believe in teamwork, personal growth, superb customer service and continuous improvement. We like to celebrate our successes, our milestones, and our diversity. We are engineers and developers, account managers and marketers, accountants and administrators. Yes, we might be professional nerds, but after getting to know us, you'll find that Transoftees are passionate, curious, generous, competitive and friendly. We work hard together to exceed our customers' expectations. And we play hard together!
JOIN US
We offer an attractive and competitive compensation package including pay-for-performance incentives, professional development opportunities, savings programs, group health benefits, family friendly policies and flexible work options. If you're bright, creative, resourceful, and want to make a real difference rather than just be another 'cog on the wheel', join our team and start on a journey you won't regret!
We wish to thank all applicants for their interest, however, only candidates under consideration will be contacted.
https://transoftsolutions.bamboohr.com/careers/107?source=aWQ9MTc%3D