Spanish translator (contract)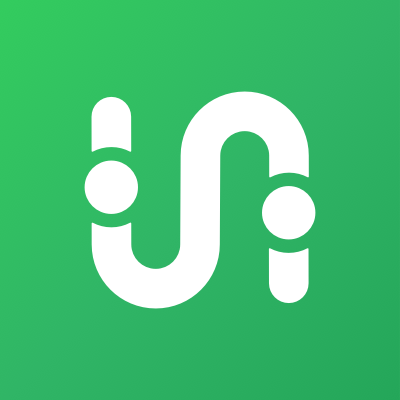 Transit
Montreal, QC, Canada · Remote
Posted on Thursday, April 27, 2023
👉 View this posting in Spanish 👈
For the last decade, Transit has been proudly bilingual: we translate practically everything from English to French (and vice versa) — you'd expect nothing less from a Montreal company. But why stop at bi-lingual? As Transit's Spanish language guardian, you'll make sure that our Spanish-speaking users enjoy the app in their tongue, too.
For years we've relied on app localization services and the input of our Spanish-speaking employees to make it work, but the time has come: we need our Borges. Someone who can crack jokes, riff on cultural references, someone whose pen spills Rioja. Maybe you're a Spanish-speaking college student, or a veteran translator who can effortlessly range between dialects, sprinkling americanisms™ into your copy with reckless glee, the Royal Spanish Academy be damned.
You'll take over translation responsibilities from our (non-professional translator) Spanish-speaking teammates to help Transit riders get around their cities without needing a car: from Barcelona to Buenos Aires, Washington Heights to Washington, D.C., Mexico City to Maywood, and beyond. You'll keep our app copy refreshingly up-to-date, and translate materials into the language of Cervantes and Selena and Kahlo.
📝 Responsibilities
This role is a part-time contract position (~10 guaranteed hours a week). You won't be on call, and we'll give you at least 24 hours notice for any projects that need your help. Obviously we'll give you more time for longer projects.
You'll translate user help pages, app strings, blog posts, website pages, case studies, standard customer support texts, app update descriptions (and more) from English. You'll be essential to making our cantos come alive in Spanish.
Your partners in crime will be user support specialists, agency partnership professionals, and spinmasters communications people. Yep: it's a lot of moving parts, but we'll keep it all spinning smoothly!
✅ Requirements
Organized and detailed oriented: your writing will be seen by millions of users in dozens of countries
You're a native (or native-equivalent) Spanish speaker with solid English chops
An artist's respect for the beauty of Spanish
Familiar with Transit's brand voice and can inflect it with different tones depending on the audience
Tech sense (you don't need to know how to code, but you must be able to explain how Transit works to both uninformed + informed audiences – and be comfortable with various software tools to write your translations)
Familiar with local distinctions in different Spanish markets. Most of our Spanish speaking users are in LA and NYC, which have large Mexican, Puerto Rican, and Dominican populations — the vocabulary, style, and references should resonate with them!
💯 Would be nice if…
Polyglot! Do you know French? Portuguese? Chinese? German? The more languages, the merrier.
Experience in communications, ideally in the tech or transportation worlds
You know how to navigate your city without your own car — monkey-branching from bus to bikeshare to scooter to subway to ridehail without batting an eyelash 😉
We'd prefer to hire someone based in Montreal, even if you'll be doing most of this job on your own time. However, we're open to the right candidate anywhere in the world, whether it's in the US, Latin America, or Spain. There will be some real-time correspondence, and this will occur during EST(ish) business hours.
Don't feel like all the requirements apply to you but you still think you'd be a great fit for Transit? Don't hesitate to apply!
💰 Compensation and benefits
$25+ CAD per hour, depending on experience
Apple laptop and equipment
Flexible work hours, from home or the office (your call)
Spend your time at our office, surrounded by first-rate teammates and the best view of Montreal and/or [insert exotic Zoom background]
When you're in the office: you'll be in urbanist heaven, surrounded by Mile End's urban gardens, bike paths, BIXI docks, bus stops, a metro station, and limitless restaurants… cafés… bars… concert halls… bagel boutiques…
Communal lunch-and-learn with free food in the office each week
Monthly 5 à 7s (translation: happy hour) at the office, including on our terrasse overlooking Montreal when it's warm out
Not based in Montreal? We'll fly you here to be with the team once per year.
📬 How to apply
Send an email to [email hidden] with your resume, a Spanish writing sample (like a blog post, or Instagram caption, or some other piece of Spanish-language writing you're proud of) along with a paragraph or two explaining why you want to work at Transit and a translation of the following:
By upgrading to Royale, you get access to extra app features — and a lot more. Including…
All transit lines: Look up future departure times, track vehicles, and more, for any transit line.
Unlimited transit schedules: Want to look up the schedule of next week's bus? Now you can.
GO celebrity status: Create the perfect alter ego when you ride — you can choose your own emoji and a nickname to climb up the leaderboards when you use GO.
PS: When you apply, let us know how you heard about the position! Whispers, grapevines, middle-of-the-night Google searches? We're dying to know.
---