Data Scientist (A.I. Integration)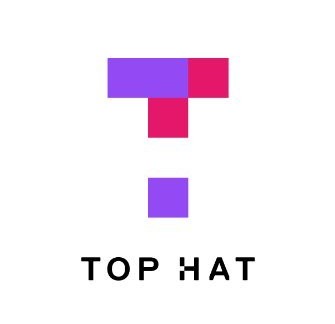 Top Hat
Data Science
Canada
Posted on Thursday, May 11, 2023
We are seeking an experienced Data Scientist (NLU, LLM) to join our team to develop and implement AI-based prototypes and solutions. The candidate should have hands-on experience in integrating AI systems with existing applications and developing new AI-enabled solutions. The Data Scientist will be responsible for designing, prototyping and implementing high-performance and robust AI systems with our team of product managers and engineers.
You will:
Collaborate with the team to design, experiment and deploy AI-based solutions.
Develop and maintain integrations with the existing Ed Tech platform and services.
Evaluate performance of models and applications.
Assist in implementing and/or integrating AI models in a development environment.
Design and implement data models and data storage systems that are optimized for AI solutions.
Collaborate with stakeholders to identify opportunities for AI solutions to improve business processes.
Continuously research and evaluate new AI technologies and techniques to enhance our offerings.
About you:
Related degree(s) in Science, Mathematics, or a related field.
3+ years of experience in developing and deploying AI-based solutions.
Strong fundamentals of machine learning algorithms used in NLP and NLU, such as regression, decision trees, random forests, ensembling, neural network.
Working experience in latest NLU technologies/techniques such as LSTM, BERT and Transformer.
Experience in commercial LLMs and multi-modal AI systems such as OpenAI API, Rev AI and Stability AI.
Knowledge of LLM libraries such as LlamaIndex, LangChain and Pinecone.
Knowledge of ML frameworks such as TensorFlow, PyTorch, and scikit-learn.
Hands-on experience in integrating AI systems with existing applications.
Programming skills in Python, Java, or any other programming language.
Knowledge of software development methodologies, including Agile and DevOps.
Experience in designing and implementing scalable, high-performance, and robust systems.
Strong analytical and problem-solving skills.
Excellent communication and collaboration skills.
Why team members love working at Top Hat :
*A noble mission that creates meaningful, fulfilling work
*A team that cares deeply for customers and for each other
*We're a company of invested owners - every Top Hatter receives stock options
*Professional learning and development for all role levels
*An awesome and welcoming Toronto HQ, and a growing sales hub in Austin, Texas
*Competitive health benefits that start on day one
*A management team focused on performance, growth, engagement and connection
*Our winning strategy and market potential
*Innovative PTO policy with lots of time and space for self-care
*Passionate customers that believe in us—and what we do