DevOps/Platform Engineer (Remote)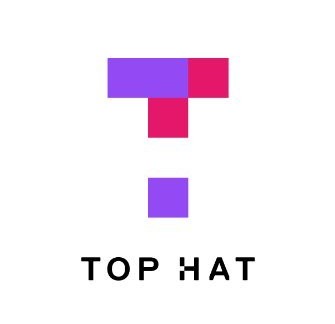 Top Hat
Software Engineering
Canada
Posted on Wednesday, April 12, 2023
We're looking for an engineer experienced with DevOps practices to join our Backend Platform team. The primary goal of this team is to improve our software delivery performance and availability by driving DevOps culture, tools, and practices across the engineering department. Besides the multiplicate impact of your own contributions, this role is a good mentorship opportunity for teams learning to build and operate their own services.
*We are open to remote candidates based anywhere across Canada in this role*
You Will:
Scale continuous deployment practices across the engineering department. Equip our teams to ship software reliably, frequently, with minimal trouble. Teams use reusable patterns and guidance from you to be able to practice DevOps (end-to-end production ownership within each cross-functional team). This means you'll work with tools and infrastructure in addition to managing processes and practices.
Extend our reusable service template and its associated CI/CD tooling.
Lead in efforts to further mature our cloud infrastructure and platform offering as our business grows
Build and extend our production observability. Help teams manage and achieve SLOs
Contribute to the further decomposition and modernization of our monolith through its transition to services owned by product teams. The department is executing a monolith decomposition plan that you'll help accelerate.
Build and operate platform-level shared services and capabilities, such as continuous integration, continuous deployment, infrastructure automation and monitoring.
Mentor and assist platform team members to help them acclimatize to the domain. As part of your role, you will support new & junior developers to learn the way we work - day-to-day routines, best practices, and patterns. You will be comfortable giving both positive and constructive feedback, and do so tactful
Coach product teams on operational ownership. Teach blame-free root cause analysis for incidents that impact the customer or our delivery performance.
Participate in our team on-call practices and support rotations
You Are:
You are an advocate for DevOps practices and principles. We have the buy-in, now it's about execution on the vision.
You have cloud infrastructure and networking knowledge (AWS, Terraform) to be able to design and operate services on the cloud
You have CI/CD tooling knowledge (Jenkins, Github Actions) and experience in maintaining large multi-stage pipelines
Hands-on experience with configuration automation (eg Terraform or Ansible, but anything is fine), Docker, observability tooling (Datadog). We're fully on AWS
A team player who can work collaborate with others, but also run with a mostly-self-contained project independently when required
A bonus point - you have application development experience, whether as a developer or in operational roles that involved coding. Proficiency in a software development language – we use Python for most things but understand your skills from any language are transferable.
Why team members love working at Top Hat :
*A noble mission that creates meaningful, fulfilling work
*A team that cares deeply for customers and for each other
*We're a company of invested owners - every Top Hatter receives stock options
*Professional learning and development for all role levels
*An awesome and welcoming Toronto HQ, and a growing sales hub in Austin, Texas
*Competitive health benefits that start on day one
*A management team focused on performance, growth, engagement and connection
*Our winning strategy and market potential
*Innovative PTO policy with lots of time and space for self-care
*Passionate customers that believe in us—and what we do