Web Strategist (Growth)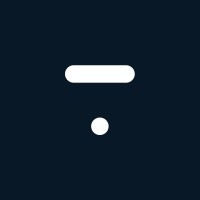 Thinkific
Sales & Business Development
Vancouver, BC, Canada
Posted on Wednesday, May 17, 2023
Thinkific is a software platform that gives anyone, anywhere the ability to easily create, market, and sell their own online courses. We believe in impactful and innovative work: our team of 250+ Thinkers is building and expanding an incredible product that empowers creators around the globe while working collaboratively to learn, grow, and succeed together. Join us to see how we're building one of the best workplaces in Canadian tech!
We believe every candidate should have a fair, inclusive, and overall great experience when exploring a new role with Thinkific. That starts with outlining our hiring process so you know what to expect every step of the way—click here to learn more: https://thnk.cc/whattoexpect
Do you have a deep understanding of users and know how to build websites that engage and convert them? We're looking for a Web Strategist (Growth) to join us at Thinkific.
As the Web Strategist (Growth) you'll be responsible for ensuring the website is performing highly and the experience drives conversions and engagement that contributes to the company's overall growth goals. You will build, update, and optimize web experiences in order to drive traffic and customer acquisition. In this role, you will drive cross-functional projects with web designers, copywriters, analysts, and marketing strategists to ensure we deliver the best possible experience for our creators and prospects.
Your goal will be to achieve traffic and conversion goals. Here's how you'll accomplish this:
Act as a product owner for certain site sections; develop, record, and improve the website's strategy to boost key performance indicators and metrics

Identify opportunities, plan, and execute a roadmap to drive conversions on site/in-app

Develop and implement an A/B testing plan that consistently enhances the conversion rate

Monitor, assess, and report on website performance in order to identify how to improve and scale your impact

Create clear scopes of work that bring stakeholders together and simplify the engineering process

Work closely with Creative and Engineering teams to build high quality and engaging experiences

Partner with the content team to create a content strategy that attracts and converts prospects
The person we have in mind likely:
Has 5+ years experience in digital marketing, product management, or managing and e-commerce or SaaS web property

Knows how to scale a website as a marketing channel by discovering, evaluating, and prioritizing growth opportunities (and you have success stories to share!)

Has proven experience driving substantial increases in and customer acquisition and conversion

Is experienced in platforms including, a CMS (like Wordpress), Jira, and A/B testing tools (like Convert, Optimizely, or VWO). You have a strong understanding of statistics to use and draw insights from these tools, too!

Demonstrates effective project management skills. You can manage cross-functional teams, communicate with executives, and deliver projects in a fast-paced and ambiguous environment

Loves to learn and grow. They've found (and keep looking for) ways to level up their skills in this field, whether that's through formal education, gaining professional experience, or maybe even building their own business
These things would also be nice, but we think you could learn them on the job:
Show a basic grasp how HTML, CSS, and Javascript is beneficial for communicating technical concepts with non-technical individuals, although you will not be required to write code

Possess extensive knowledge of marketing principles and strategies— from web, design, copywriting, and SEO. You keep the customer in mind and know how to take key marketing insights and challenges to craft effective, leading-edge web solutions

Be highly organized and have an eye for detail that you put to use in QAing your work, as well as when reviewing the work of others

This is just our initial idea of who we're looking for! At Thinkific, we know that people have unique career journeys. If your experience is close to what we've described but you feel that you might be missing a few of the requirements, please still apply! We're also committed to providing a comfortable and accessible interview process for every candidate. If there are any accommodations our team can make throughout our hiring process (big or small), please let us know.
What you can expect if you join Thinkific:
An amazing team of talented, passionate, and kind Thinkers. Together, we've built an amazing culture—we're one of the Best Workplaces in Canada and a Top Small & Medium Employer!

The chance to build, improve, and innovate on a platform that's driving positive impact—we already support 50,000+ active creators in over 165 countries.

A competitive compensation package. This includes your base salary, equity, and an Employee Share Purchase Plan, on top of some great perks.

Comprehensive benefits starting on Day 1. We have health, vision, and dental coverage for you and your family, plus $3000 for mental health care and a health or personal spending account.

A flexible work environment—choose to work from home, at our Vancouver HQ, a co-working space, or anywhere there's wifi for a change of scenery.

An open vacation policy and flexible work environment. Our team takes a minimum of 4 weeks vacation each year and makes work fit into their lives (not the other way around).

Career growth. We put an emphasis on your development with our annual Learn and Grow fund, training, mentorship, coaching, and internal promotion opportunities.

A home office setup. You'll be ready to succeed with a company-owned Macbook Pro and a budget to get a desk, chair, or any accessories to help you work comfortably and productively.

Generous parental leave top-ups for up to 32 weeks, as well as fertility coverage through our group benefits plan.

A place where you can bring your whole self to work. We know that different perspectives lead to amazing ideas, more innovation, and, ultimately, our success as a company. We welcome applicants of all backgrounds, experiences, beliefs, identities, and statuses. Whoever you are—we can't wait to meet you!