Account Executive, New Business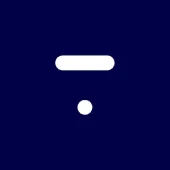 Thinkific
Sales & Business Development
Vancouver, BC, Canada
Posted on Thursday, April 20, 2023
Thinkific is a software platform that gives anyone the ability to easily create and sell online courses, build vibrant communities, and monetize memberships. We believe in impactful and innovative work: our team of 250+ Thinkers is building and expanding an incredible product that empowers Creator Educators and businesses around the globe while working collaboratively to learn, grow, and succeed together. Join us to see how we're building one of the best workplaces in Canadian tech!
We believe every candidate should have a fair, inclusive, and overall great experience when exploring a new role with Thinkific. That starts with outlining our hiring process so you know what to expect every step of the way—click here to learn more: https://thnk.cc/whattoexpect
Are you someone who is naturally curious, embraces their growth mindset, and is eager for an exciting new experience that will push you out of your comfort zone? We're looking for an Account Executive, New Business to join us at Thinkific.
As an Account Executive, New Business, you will own the sales process, from lead to close, with the ultimate goal of acquiring new customers and maximizing revenue. With Thinkific's goal of enabling our customers to create, market, sell and deliver online courses and communities, you'll have the unique opportunity to be at the forefront of their journey. Reporting to the New Business Sales Manager, you'll work with prospects to understand their goals, showcase the power of the Thinkific Plus platform in meeting their needs, and create a world class customer-centric experience.You'll have the opportunity to be part of a growing segment of our business that benefits from a fast sales cycle, a great product and professional growth and enablement opportunities.
Your goal will be to source new potential customers, understand their business, needs and goals and effectively educate them on how Thinkific can meet their business objectives. Here's how you'll accomplish this:
Work to achieve monthly sales goals while maintaining Thinkific's reputation as the best customer service in the business
Identify and target potential clients through various lead generation methods, including market research, cold calling, networking, and attending industry events
Understand client needs and their challenges to position Thinkific's solutions effectively. Provide consultative sales guidance to clients, showcasing how Thinkific products can address their specific business problems
Be responsible for lead follow up, prospecting, pipeline hygiene, opportunity development, and effective sales cycles through to close
Develop meaningful relationships and identify, develop, and influence net new opportunities, supporting the customer's journey toward reaching their educational goals
Conduct product tours and presentations to potential clients, showcasing the value proposition of Thinkific's solutions and its relevance to the client's business objectives
Lead contract negotiations, handle objections, and close deals in a manner that ensures client satisfaction while meeting or exceeding sales targets
The person we have in mind likely:
Has at least 3 years of experience in a customer-facing, quota carrying role, focusing on mid-market opportunities in a scaling SaaS environment
Loves hunting for their own opportunities
Is comfortable juggling multiple accounts, opportunities, and activities at one time
Believes in customer-centric selling
Is a team player—they want to work alongside others to have a big impact on a scaling Sales function
Is data driven and able to self diagnose what is working and what can be improved upon in their sales approach
Loves to learn and grow. They've found (and keep looking for) ways to level up their skills in this field, whether that's through formal education, gaining professional experience, or maybe even building their own business
These things would also be nice, but we think you could learn them on the job:
Familiarity with lead qualification criteria (we use MEDDIC)

Ability to sell consultatively

Experience working in customer success—you know how to delight the customer at every step in their journey

An understanding of social selling, and an experimental mindset looking to expand on this skillset

Experience using a CRM (we use Salesforce)
This is just our initial idea of who we're looking for! At Thinkific, we know that people have unique career journeys. If your experience is close to what we've described but you feel that you might be missing a few of the requirements, please still apply! We believe in equal opportunity and are committed to diversity, equity, inclusion, and belonging across every facet of our business.

We're also committed to providing a comfortable and accessible interview experience for every candidate. If there are any accommodations our team can make throughout our hiring process (big or small), please let us know.
What you can expect if you join Thinkific:
An amazing team of talented, passionate, and kind Thinkers. Together, we've built an amazing culture—we're one of Canada's Top Small & Medium Employers!

The chance to build, improve, and innovate on a platform that's driving positive impact—we already support 50,000+ active creators in over 165 countries.

A competitive compensation package. This includes your base salary, equity, and an Employee Share Purchase Plan, on top of some great perks.

Comprehensive benefits starting on Day 1. We have health, vision, and dental coverage for you and your family, plus $3000 for mental health care and a health or personal spending account.

A flexible work environment—choose to work from home, at our Vancouver HQ, a co-working space, or anywhere there's wifi for a change of scenery.

An open vacation policy and flexible work environment. Our team takes a minimum of 4 weeks vacation each year and makes work fit into their lives (not the other way around).

Career growth. We put an emphasis on your development with our annual $1500 USD Learn and Grow fund, training, mentorship, coaching, and internal promotion opportunities.

A home office setup. You'll be ready to succeed with a company-owned Macbook Pro and a budget to get a desk, chair, or any accessories to help you work comfortably and productively.

Generous parental leave top-ups for up to 32 weeks, as well as fertility coverage through our group benefits plan.

A place where you can bring your whole self to work. We know that different perspectives lead to amazing ideas, more innovation, and, ultimately, our success as a company. We welcome applicants of all backgrounds, experiences, beliefs, identities, and statuses. Whoever you are—we can't wait to meet you!