BUSINESS DEVELOPMENT AND MARKETING EXECUTIVE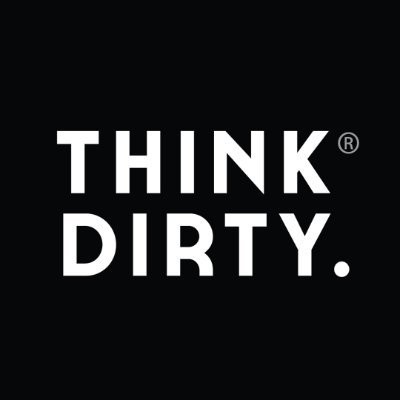 Think Dirty
Marketing & Communications, Sales & Business Development
Posted on Wednesday, April 19, 2023
Think Dirty® app is the easiest way to learn about the potentially toxic ingredients in your cosmetics and personal care products. Just scan the product barcode and Think Dirty will give you easy-to-understand info on the product, its ingredients and shop cleaner options!
People who are confident about articulate Think Dirty's mission and passionate about clean beauty movement and starting a conversation.
Individuals that are excited about clean beauty, health and wellness, or moving fast in the beauty and tech industry.
Self-starters with track records of success in their professional and personal or collegiate lives.
JOB DESCRIPTION:
Generate new business opportunities to fuel the verified brands partners pipeline.
Marketing Manager to develop targeted lists, call strategies, and messaging to drive new business opportunities.
Marketing Manager to develop an action plan and execute tactics to build Think Dirty's partner base including email and social media lists.
Research and build new and existing accounts (i.e. adding contacts, sending regular emails and qualifying opportunities in the pipeline).
Assist in research on non-toxic cosmetics and personal care products trends and statistics
Assist in research on cosmetics and personal care products ingredients and data analysis for their health impacts, which involves data entry and analysis.
Assist with content creation, blog/website writing, and using social media tools to build awareness.
Attend trade shows / in-person events.
Achieve or exceed monthly quotas of qualified opportunities.
SKILLS REQUIRED:
Ability to multi-task, prioritize, and manage time effectively.
Excellent written skills, naturally articulate and self-motivated
1-2 Years of Sales / Marketing Experience.
Bachelor's degree.
Demonstrated success in meeting monthly targets.
Efficient in Microsoft office / Google Docs
Ability to self direct and take initiative to complete tasks and projects
Able to work well with others
TO APPLY:
Email us at careers@thinkdirtyapp.com
Your Resume
Your LinkedIn Profile
Your plum.io job seeker profile
One sentence to describe who you are
50 words on why you want to work for us