Field Service Technicien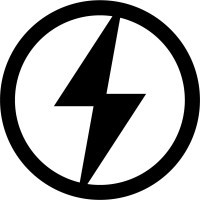 The Lion Electric
Moncton, NB, Canada
Posted on Monday, November 20, 2023
Description du poste
Innovative manufacturer of zero-emission vehicles
Leader in transportation electrification in North America
It's us!
Every day, in our own way, we help improve our environment and our society.

Come build the future with us!

Why you should join our team
You'll work in an exciting and constantly evolving work environment (you won't get bored with us).
Work/life balance: When you need to take time off for you and your family, no worries – and no questions asked.
We offer (rock-solid) insurance coverage, and a great employee assistance program.
At Lion, your career potential is limitless.
As part of your daily work,  you would have to:
Support electric vehicle deployments. You will also specialize in troubleshooting technical problems customers have with their product or service. You will be trained and developed to become a Vehicle Master / Power User.
In this role, you will be attached to the Moncton, NB. office but will be stationed on Prince Edward Island
Provide a best-in-class customer service experience ;
Master electric truck and bus behaviors ;
Perform driver training – electric vehicles ;
Support infrastructure team ;
Support Lion's technical support team and perform vehicle troubleshooting ;
Perform critical maintenance and repairs ;
Assist Commercial Operations team in Experience Centers deployments.
If you read our description this far, it means you're interested! Read on…
You have what it takes?
5+ years of dealership experience (car, trucks, etc.)
Excellent track record in Customer Service
Master Technician
ASE certifications (Light Duty Electric Specialist (L3) / Medium/Heavy duty truck (T series))
Excellent troubleshooting skillset
Excellent leadership skills
Excellent team management
Ability to travel to Canada and the US
Passport required (factory training)
We can't wait to talk with you!
Exposure to open shop environment of humidity, heat, cold, and wet conditions. Exposed to all highway hazards during road testing of vehicles or deliveries.
Work environment requires the continuous operation of hand and power tools and the full range of shop equipment. Repetitive operation of mechanical or electronic office or shop machines or tools within high tolerances or limits of accuracy.
Requires medium to heavy work that involves walking or standing most of the time.
The Lion Electric is an Equal Opportunity Employer
We provide equal opportunity to all employees and applicants without regard to race, color, religion, sex, sexual orientation, gender identity, national origin, age, mental or physical disabilities, veteran status, and all other characteristics protected by law. As a federal government contractor, we take affirmative action on behalf of minorities, females, individuals with disabilities and protected veterans. We are ADA compliant and provide reasonable accommodations to qualified individuals with disabilities. Prospective and current employees are invited to discuss accommodations.
#LCEL1
Avantages
Conciliation travail/vie personnelle
Assurances collectives
REER
Stationnement gratuit
Programme d'aide aux employés