National Sales Manager - Truck - California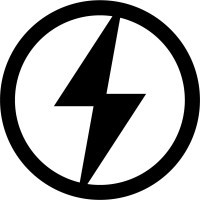 The Lion Electric
Sales & Business Development
Posted on Tuesday, September 19, 2023
Job Description
Job Summary :
National Sales Manager is an exciting role that's responsible for consistently prospecting national fleets and larger municipalities that drive top-line revenue. Independent and enjoys moving from one deal to the next and thrives where they can be independent and motivated to continue finding and drawing in new leads. Quickly build rapport with prospects but not necessarily cultivate long-term client relationships.
Looking for candidates preferably established in California.
Main Responsabilities:
Consistently cold-calling in existing and new markets use LinkedIn and social media platforms to reach out to leads.
Sell Target Accounts, Create Sales Strategy and Exceed all Sales Projections
Generate sales in new strategic accounts using existing and potential customer networks
Develop strategy that drives revenue and create new revenue streams
Establish productive and professional relationships with key personnel in developed strategic accounts.
Suggest actions to improve sales performance and identify opportunities for growth
Liaise with Marketing, Product Development and Operations departments to ensure brand consistency, product and availability
Attend networking events and shows that drive new prospects while maintaining a high-quality professional manner.
Provide timely and effective solutions aligned with clients' needs
Negotiate and close profitable agreements with target customers/states
Prepare monthly, quarterly and annual sales forecasts and monitor progress
Ensure compliance with all company policies when carrying out job duties.
Job Requirements:
Bachelor's degree in a relevant field;
5-10 years experience in outside business to business sales;
Experience in Trucks ( class 5-8), electric vehicle or advanced clean transportation industry, ITS or related industries.
Experience selling to C-Level, fleet managers, government, municipalities;
Experience in influencing and leading;
Experience un public speaking;
Experience managing a sales team, asset;
Skills and abilities;
Documented-Proven track record, and ability to Close Large/Complex Sales
Ability to evaluate opportunities, prioritize, and close; results-oriented
Experience selling to Fleet Managers, government, municipalities
Ability to communicate to all levels of the community including city councils, utilities, etc.
Ability to set sales objectives, forecast sales, and complete reporting
Proven experience in influencing and leading
Excellent presentation skills
Public speaking experience
Excellent verbal and written communication skills
Ability to work and communicate with both functional staff and C-suite level staff
Creative, proactive, autonomous
Be required to travel
Be able to work in an innovative context
Knowledgeable in trucking industry and understanding of EV's is preferred.
Strong understanding of finance and lease deals with the trucking industry
Proficient in MS Office Suite, Microsoft Dynamics CRM and/or equivalent.