Mechanical Engineer- Liaison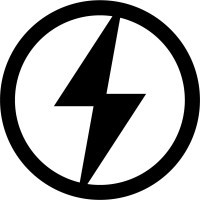 The Lion Electric
Other Engineering
Joliette, QC, Canada
Posted on Tuesday, September 5, 2023
Job Description
JOB SUMMARY
Under the supervision of the Liaison Engineering Manager, the Liaison Engineer will be responsible for solving the various problems encountered on the production line. He/she works in collaboration with several manufacturing operations departments to implement corrective solutions. The incumbent is called upon to participate in problem-solving activities. He/she must be able to be able to work in a dynamic and constantly evolving environment.
MAIN RESPONSIBILITIES
- Control engineering definition by implementing corrective solutions for problems encountered in production
encountered in production;
- Propose permanent modification solutions during review activities;
- Modify/create CAD models and generate technical documentation;
- Prepare BOM for changes to be implemented;
- Provide technical support to other departments;
- Participate in the drafting and revision of reminders/service bulletins;
- Support production prototyping phases;
- Participate in problem-solving activities for production and/or in-service issues.
JOB REQUIREMENTS
Knowledge - Knowledge of Catia V5 or V6 (an asset); - Knowledge of problem-solving tools (an asset).
Skills - Ability to work in a fast-paced environment; - Ability to work efficiently and accurately; - Ability to set and manage priorities; - Ability to communicate effectively both verbally and in writing; - Ability to work as part of a team. - Demonstrate autonomy.
Education - Bachelor's degree in mechanical engineering or equivalent;
Experience - Experience in a manufacturing field; - Experience in the transportation industry (an asset); - Experience in the field of heavy vehicles (an asset);