Test and Delivery Driver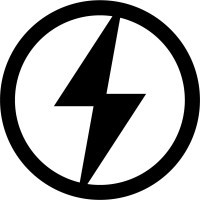 The Lion Electric
Joliette, QC, Canada
Posted on Thursday, August 31, 2023
Job Description
Job Description
Innovative manufacturer of zero-emission vehicles Leader in transportation electrification in North America It's us! Every day, in our own way, we help improve our environment and our society. Come build the future with us! Why you should join our team
· You'll work in an exciting and constantly evolving work environment (you won't get bored with us)!
· We totally understand. Your family and your health come first!
· We offer (rock-solid) insurance coverage, and a great employee assistance program!
· At Lion, your career potential is limitless!
As a Quality Inspection Driver you will be reporting to the Regional Service Manager.
As part of your daily work, you would have to:
· Operate test vehicles in a safe, professional manner
· Adhere to designated routes and assigned protocol
· Maintain a daily test vehicle operation information log (performance, failures, mileage, fuel use, etc.)
· Maintain test vehicles in a clean, safe operating condition
· Maintain security and confidentiality of all testing activities
· Represent our team in a positive, professional manner
· Perform road tests and identify defects using the inspection grid and according to established standards.
· Move assembled vehicles according to assembly or service requirements.
If you read our description this far, it means you're interested! Read on…
What you need to succeed in this position:
· High-level of visual awareness.
· Advanced organizational skills.
· Experience drafting reports and collating data.
· Ability to work alone with minimal supervision.
· Ability to analyze and interpret technical information.
· Ability to communicate performance characteristics of test vehicles and aligned environmental / operational conditions effectively and concisely
· Familiar with the operation of all vehicle systems
· Detail oriented
· Evaluation skills
· Good communication skills (verbal and written)
· Possess and model good work habits
Aptitudes and Approaches
· To show initiative,
· Demonstrate an analytical and synthetic spirit,
· Be autonomous and responsible,
· Have a team spirit and good communication skills.
Studies and Experience
· Valid Driver's License
· Minimum 2 years driving experience
· Experience operating a vehicle with air brakes.
· Class 2 with air brake
· Class 1, an asset
We can't wait to talk with you!
#LCELJ
Job Benefits
· Group insurance coverage
· Exceptional work environment