RM&S Functional Safety Specialist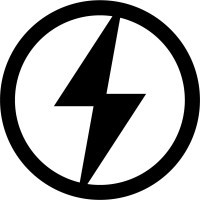 The Lion Electric
Mirabel, QC, Canada
Posted on Wednesday, August 23, 2023
Job Description
Innovative manufacturer of zero-emission vehicles
Leader in transportation electrification in North America
That's us!
Every day, in our own way, we contribute to improving our environment and our society.
Come and design the future with us!
Why join our team?
You'll work in a stimulating and constantly evolving environment (no chance of getting bored with us)!
We simply understand. Your family and your health come first!
Your schedule is flexible and we trust you!
We've got insurance (Béton) and a great employee assistance program!
There are no limits to your career potential at Lion!
What's your role?
Reporting to the Director - Testing, Certification & RM&S, the incumbent will be responsible for implementing, maintaining and applying the various safety and reliability processes at Lion. He/she will work with the various Engineering groups to improve the safety and reliability of Lion's products.
On a daily basis, you will be :
Responsible for maintaining and applying the defect and non-conformance process for Engineering;
Participate in technical reviews and design concepts from a Reliability and Safety perspective;
Communicates clearly and promptly situations that could compromise deliveries to his/her manager;
Actively contributes to the identification and development of improvement opportunities;
Produce functional safety analyses such as HARA, FMEA and FTA;
Specify functional safety requirements for projects under development;
Risk assessment of defects on vehicles in service;
Participates in industry forums on Reliability and Safety;
Responsible for the reliability program including the Lion reliability database.
What you need to succeed in this position :
Knowledge
Bilingualism (French and English), spoken and written;
Knowledge of ISO 26262.
Knowledge of analysis techniques and methods such as FMEA, FTA, as well as reliability calculations;
Knowledge of road transport standards and regulations (asset);
Knowledge of MS Office suite.
Skills
Ability to communicate effectively;
Ability to work with attention to detail and commitment to accuracy and deadlines;
Action and results oriented;
Have a sense of urgency and be proactive;
Demonstrate autonomy, thoroughness and resourcefulness;
Be rigorous and organized.
Skills and attitudes
Ability to work in a constantly changing environment;
Organized;
Solution-oriented;
Good communicator and team player;
Education and experience
Bachelor's degree in mechanical or electrical engineering or equivalent
Minimum 3-5 years experience as a Safety and Reliability Engineer;
Member of the Order of Engineers as a Professional Engineer
Experience in a manufacturing field (an asset);