Vice-president of Sales - Bus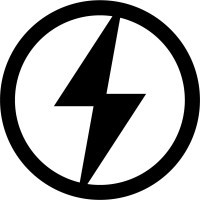 The Lion Electric
Sales & Business Development
Laplace, LA, USA
Posted on Tuesday, August 15, 2023
Job Description
Innovative manufacturer of zero-emission vehicles
Leader in transportation electrification in North America
It's us!
Every day, in our own way, we help improve our environment and our society.

Come build the future with us!

Reporting to the President, the VP of Sales- Bus is responsible for overseeing the sales team and the ultimate growth of LION. This position is a leadership role that will require travel and excellent interpersonal and persuasive skills. The VP of Sales- Bus will oversee the daily activities of the Sales team, meet with major clients, draw up sales reports, design new and more effective sales strategies, and work to market and promote company products and services. This individual is responsible for selling, strategizing, hiring, training, and leading the Sales team as well as developing and owning relationships with bus fleets throughout the United States.
As part of your daily work, you would have to:
Manage Nationwide Sales Organization.
Develop Multi-Year Product Specific Growth Strategy.
Lead Team and Interact with C-Suite Sales Targets.
Reporting to Internal C-Suite.
Develop and Manage High-Level Pipeline.
Multi-Year Sales Forecasting and Meet & Exceed Sales Targets.
Fully Staffed at 100% at all times, utilizing a proactive staffing approach.
Training – ability to train in person and remotely each week for sales and technical training.
Visionary – ability to paint vision and motivate individuals and team to common goal.
Ability to execute a game plan and strategies of the company.
Able to mentor and develop future leaders: coach up.
Must have P&L Proficiency.
Grants and Funding – ability to Influence Grants and Government Agencies.
Identifying municipal and private fleets that are interested in deploying Electric Bus & Transit Vehicles.
Communicating benefits of all-electric propulsion technology over conventional; assisting fleets with securing public funding for projects where applicable.
Authoring and securing contracts for pilot projects and large deployments.
Working with our staff and after sales team to oversee the production, delivery, and deployment of vehicles.
Any other related tasks.
If you read our description this far, it means you're interested! Read on…
What you need to succeed in this position:
Education and experience
Currently has a bachelor's degree or higher in a relevant field.
10+ years experience in Outside Business to Business Sales in School Bus, Transit Bus, National Accounts Sustainability Industry or B2B.
5+ years experience as a Proven-Sales Leader – direct reports.
Knowledge and industry business development experience in school bus, transit bus market, electric vehicle, or advanced clean transportation industry, ITS or related industries through B2B experience.
Must be a Master Recruiter – proven system.
Must be a World-Class Sales Trainer – proven examples.
Must be a Great Motivator.
Must be a Proven Executor.
Must be able to Develop Future Leaders – proven examples.
Preferred P&L Proficiency.
Preferred experience working with Grant and Funding Agencies.
Specific skills and/or Abilities
Documented-Proven track record, and ability to Close Large/Complex Sales.
Ability to evaluate opportunities, prioritize, and close; results-oriented.
Experience Leading/Managing Sales Teams.
Experience selling to Fleet Managers, government, municipalities, B2B. (Influence Grants & Government Agencies).
Ability to communicate to all levels of the community including PTA boards, School boards, city councils, utilities, etc.
Ability to set sales objectives, forecast sales, and complete reporting.
Proven experience in influencing and leading.
Excellent presentation skills.
Public speaking experience.
Excellent verbal and written communication skills.
Ability to work and communicate with both functional staff and C-suite level staff.
Creative, proactive, autonomous.
Be required to travel.
Be able to work in an innovative context.
Demonstrates detailed knowledge of the company's products and services.
Possesses knowledge of competitive products and markets.
Exhibits strong interpersonal and customer service skills.
Demonstrates ability to think creatively.
Exhibits awareness of best sales practices and methods.
Works well with a team.
Demonstrates patience with reluctant or frustrated clients.
Exhibits familiarity with Microsoft Word, Excel, Power Point, and Outlook.
Communicates clearly and effectively.
Possesses strong persuasive abilities.
Demonstrates solid motivational and leadership skills.
Maintains a professional but confident and outgoing demeanor.
Conducts independent research.
Demonstrates strong organizational skills.
Languages (fluent and proficient)
English – Full Fluency.
Bilingual is a plus.
IT Knowledge
Proficient in Microsoft Word, Excel, PowerPoint, Microsoft Dynamics 365 (CRM) or an equivalent.
We can't wait to talk with you!