Shipping and Receiving Clerk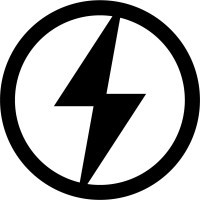 The Lion Electric
Software Engineering
Auburn, AL, USA
Posted on Friday, June 9, 2023
Job Description
Innovative manufacturer of zero-emission vehicles
Leader in transportation electrification in North America
That's us!
Every day, in our own way, we contribute to improving our environment and our society.

Come shape the future with us!

Why join our team?
You will work in a stimulating and constantly evolving work environment (no risk of getting bored with us)!
We simply understand. Your family and your health come first!
Your schedule is flexible and we trust you!
We have insurance (Béton) and a great employee assistance program!
At Lion there are no limits to your career potential!
In collaboration with the Warehouse Supervisor, the Parts Coordinator is responsible for the day-to-day management of the department's internal staff. He must provide administrative and technical support to the parts clerk. In addition, the incumbent must coordinate all day-to-day activities.
In your daily life, you will have to:
Obtain and process product orders, including receiving deliveries, registering them and distributing packages and letters within the company
Maintain the company stockroom through organizing, cleaning and cataloging items on a regular basis
Schedule large shipments and plan logistics to ensure that there is sufficient storage space for incoming items and staff on hand to manage the shipments
Keep files of goods shipped and received by preparing regular shipping and receiving reports for managers
Handle issues arising in shipping or inventory handling
Ensure adherence to management and learn ERP system
Trouble shoots shipping issues and customer complaints that arise and work to solve them
Place merchandise in a warehouse or storage facility by packaging, lifting items as necessary, operating forklifts and pallet jacks for large goods
If you've gone this far in our description, it's because it speaks to you! We continue…
What you need to be successful in this position:
1 or 2 years of experience working in similar function
High School diploma or equivalent
Requires inventory/warehousing/receiving/shipping computer skills such as to retrieve data, look up information, receiving and returning product on PO.
Previous experience operating a forklift.
Ability to maintain a high level of accuracy while dealing with a high level of repetitiveness.
Responsible for employee compliance to safety requirements on a daily basis
Supportive and active participation in continuous process improvement initiatives.
Exhibit positive attitude and professional demeanor.
Must be a US Citizen at time of application
Ability to work well autonomously and within a team in a fast-paced and deadline-oriented environment.

Physical Requirements
Ability to lift up to 50 pounds
Ability to move around the warehouse for multiple hours a day
Walking, lifting, bending, stooping and kneeling
Specific vision abilities required by this job require frequent use of a computer monitor.
#LCEL1