Manager, Quality Engineering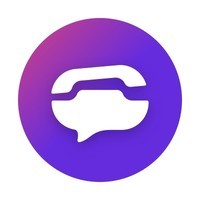 TextNow
Software Engineering, Quality Assurance
United States
Posted on Thursday, May 18, 2023
We believe communication belongs to everyone. We exist to democratize phone service. TextNow is evolving the way the world connects and that's because we're made up of people with curious minds who bring an optimistic, yet critical lens into the work we do. We're the largest provider of free phone service in the nation. And we're just getting started.
Join us in our mission to break down barriers to communication and free the flow of conversation for people everywhere.
TextNow is looking for a new Quality Engineering Manager to help oversee the Quality Engineers that we embed within our development teams.
At TextNow, we test our work regularly throughout all stages of the software development and delivery process, with the goal of delivering a world-class customer experience in our products. Each development team is responsible for maintaining a high level of quality in their work, and the testing tools and insights provided by our Quality Engineers are essential to their success.
The successful candidate will have a broad range of experience in software testing, a collaborative attitude, a keen attention to detail, and a passion for building high-quality software.
What You'll Do:
Manage manual and automated test engineers of varying experience levels Attract and hire top talent to join our growing team Encourage continuous learning and improvement in the QE organization Cultivate growth through candid feedback and mentorship Foster relationships with development teams and advocate for strong quality practices across the organization Establish and communicate insightful and accurate quality metrics to stakeholders Oversee the creation and execution of test strategies for features in development Facilitate the design and implementation of robust automated tests and frameworks
More about TextNow...
Our Values:
· People First (Make business decisions by putting people first!)
· No Brilliant Jerks (We're cool with the brilliant part, with the jerk part? not so much)
· Give a Damn! (We care about our work, our mission and our customers)
· Challenge Accepted (Show up with a positive can-do attitude)
Benefits, Culture, & More:
· Strong work life blend
· Flexible work arrangements (wfh, remote, or access to one of our office spaces)
· Employee Stock Options
· Unlimited vacation
· Competitive pay and benefits
· Parental leave
· Benefits for both physical and mental well being (wellness credit and L&D credit)
· We travel a few times a year for various team events, company wide off-sites, and more
Diversity and Inclusion:
At TextNow, our mission is built around inclusion and offering a service for EVERYONE, in an industry that traditionally only caters to the few who have the means to afford it. We believe that diversity of thought and inclusion of others promotes a greater feeling of belonging and higher levels of engagement. We know that if we work together, we can do amazing things, and that our differences are what make our product and company great.
By submitting an application to TextNow, you agree to the collection, use, and disclosure of your personal information in accordance with the
TextNow Candidate Policy