Technical Program Manager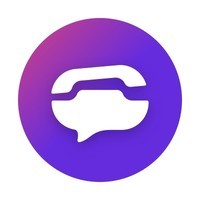 TextNow
IT, Operations
United States
Posted on Wednesday, May 17, 2023
We believe communication belongs to everyone. We exist to democratize phone service. TextNow is evolving the way the world connects and that's because we're made up of people with curious minds who bring an optimistic, yet critical lens into the work we do. We're the largest provider of free phone service in the nation. And we're just getting started.
Join us in our mission to break down barriers to communication and free the flow of conversation for people everywhere.
TextNow is looking for aTechnical Project Manager who has experience with Agile and Lean methodologies. You will be part of the product org, where you will coach teams and help them optimize their Agile processes, develop projects across the product roadmap, as well as measure and improve their delivery and planning cycles.
What You'll Do:
Help support teams plan, build, and run their own highly effective and engaging cross-functional Agile teams
Make sure projects are transparent and co-ordinated, utilizing your expertise in Atlassian software tools including Jira, Confluence and Roadmaps
Mentor and coach teams with best practices and promote a culture of learning within teams and help them develop skills required to thrive within the agile environment
Help improve release management, resource planning, quality, and delivery and manage cross team dependencies for Agile and Kanban teams
Partner with other TPMs to standardize processes and reporting frameworks across teams and to contribute to overall thought leadership
Work with teams to develop and link project plans, epics, and stories to overall strategy, manage individual deadlines and goals, manage risks and issues
Be passionate about quality, continuous improvement and learning and will push your team to deliver the best possible result
Who You Are:
Experienced professional with 5+ years of Program Management or related experience, with proven track record of delivering cross functional projects
Self-starter with excellent interpersonal and communication skills
Someone with strong ability to understand complex technological challenges, software development and product life cycle quickly
Someone who is passionate about planning, building and executing cross-functional projects utilizing Agile methodologies and Atlassian tools
More about TextNow...
Our Values:
· People First (Make business decisions by putting people first!)
· No Brilliant Jerks (We're cool with the brilliant part, with the jerk part? not so much)
· Give a Damn! (We care about our work, our mission and our customers)
· Challenge Accepted (Show up with a positive can-do attitude)
Benefits, Culture, & More:
· Strong work life blend
· Flexible work arrangements (wfh, remote, or access to one of our office spaces)
· Employee Stock Options
· Unlimited vacation
· Competitive pay and benefits
· Parental leave
· Benefits for both physical and mental well being (wellness credit and L&D credit)
· We travel a few times a year for various team events, company wide off-sites, and more
Diversity and Inclusion:
At TextNow, our mission is built around inclusion and offering a service for EVERYONE, in an industry that traditionally only caters to the few who have the means to afford it. We believe that diversity of thought and inclusion of others promotes a greater feeling of belonging and higher levels of engagement. We know that if we work together, we can do amazing things, and that our differences are what make our product and company great.
By submitting an application to TextNow, you agree to the collection, use, and disclosure of your personal information in accordance with the
TextNow Candidate Policy