Engineering Intern (hardware, software, embedded)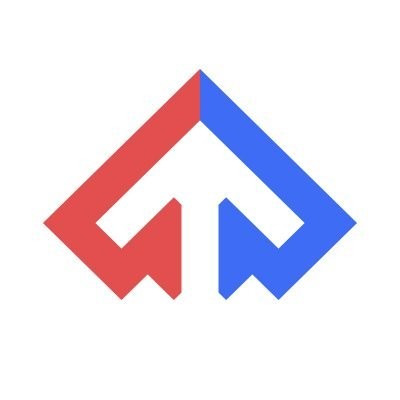 TandemLaunch
Other Engineering
Montreal, QC, Canada
Posted on Wednesday, October 18, 2023
Are you looking for an exciting internship to apply your knowledge in a real-life setting?
TandemLaunch offers you an exciting path to contribute to the growth of our cutting-edge technology start-ups and have a true impact. Come work alongside passionate entrepreneurs and expand your professional network!
What you will help us with
You will work directly with the engineering team to assist with various hardware, software and Devops development activities and projects. You may also join one or multiple start-ups to help them into their product development. Main duties include but are not limited to:
Take on independent projects and work closely with the engineering team and our start-ups on their product development projects
Develop or design PCB and proof-of-concept prototypes (hardware profiles)
Develop the TandemLaunch DevOps Framework using different technologies like Docker, Gitlab, CMake, Conan, Git and YML or other scripting languages (software profiles)
Support our start-ups with their hardware, embedded systems (hardware profiles)
Support our start-ups with their software, DevOps or ML project (software profiles)
Update compelling cross-platform code or Devops scripts along with their tests in different programming languages (software profiles)
Support the Core Team members
Qualifications
Candidate to Bachelor's degree in electrical engineering, computer science, software engineering or related fields
Proficiency in different programming languages like embedded C, C++, Python or Java
Knowledge of hardware circuit designs
Creativity, the ability to work independently
Motivated, excited to learn, ability to work autonomously and within a team
Great communication in English and/or French
Experience working in embedded system is an asset
What we offer
Work with highly talented people who are passionate about their craft as you are
Healthy snacks and fruits on a weekly basis, birthday parties, social outings and more!
Free coffee on tap
Open dynamic work environment and loads of opportunities for professional and personal development
What we do
TandemLaunch Inc is a start-up foundry where we build deep-tech companies leveraging our access to university technologies. During our Entrepreneur-in-Residence program, we help passionate technical entrepreneurs build their own start-up, supporting them from conception to product delivery and eventually raising funding from external investors. This approach opens the door to scaling much faster than traditional companies.
Remuneration: Competitive salary for internship
Vous voulez trouver une expérience de stage enrichissante et à la hauteur de votre savoir-faire?
TandemLaunch vous offre un moyen unique de contribuer à l'évolution de nos start-ups en haute technologies et changer la donne réellement. Venez travailler auprès d'entrepreneurs.es passionnés.es et agrandir votre réseau professionnel!
Vous nous aiderez en faisant ceci
Vous travaillerez avec l'équipe de l'ingénierie pour assister au développement des librairies et des outils DevOps. Vous serez possiblement appelé.e à vous joindre à une de nos équipes en incubation, voulant devenir une start-up. L'ensemble des tâches sur lesquelles vous travaillerez peuvent inclure:
Joindre une équipe en incubation et les aider à développer des composants logiciels

ou matériels

pour leurs projets spécifiques, en collaboration avec l'équipe de l'ingénierie;

Conception et développement de circuits imprimés (PCB) et preuves de concept / prototypages (profil matériel);

Développer une partie du cadriciel DevOps de TandemLaunch utilisant différentes technologies telles Docker, Gitlab, CMake, Conan, Git, YML ou autres langages de scripts (profil logiciel);

Soutenir les équipes en incubation avec

leur projet logiciel, DevOPs ou encore d'apprentissage profond (profil logiciel ou embarqué);

Soutenir les équipes en incubation avec

leur projet matériel et système embarqué (profil matériel ou embarqué);

Mettre-à-jour des librairies multi-plateformes

ou des scripts Devops,

ainsi que leurs tests en

différents langages (profil logiciel)

;

Soutenir les membres de la Core Team.
Acquis et expérience
Étudiant.e au baccalauréat ou à la maîtrise en génie électrique, informatique, ou logiciel, en sciences informatiques ou autres champs d'études connexes;

Connaissance de différents langages de programmation

comme le C, le C++, Python ou Java

;

Connaître les bases de la conception de circuits électroniques;

Créativité et habileté à travailler seul.e et en équipe;

Motivé.e, soif d'apprendre de nouveaux trucs;

Bonne communication en anglais et en français;

Un plus si vous connaissez le développement de systèmes embarqués.
Ce que nous vous offrons
Milieu de travail impliquant des gens hautement talentueux et passionnés de technologies tout autant que vous l'êtes

Collations santé et fruits disponibles régulièrement, célébrations des anniversaires, rencontres sociales et plus!

Le meilleur café disponible en tout temps

Environnement de travail ouvert et dynamique avec des opportunités de développement personnel et professionnel à souhait!
Qui on est, ce qu'on fait
TandemLaunch est un studio de création d'entreprises unique établi à Montréal qui œuvre dans le financement d'entreprises en démarrage (start-ups). Nous travaillons avec des entrepreneurs déterminés pour convertir les résultats de recherche des grandes universités du monde en produits et compagnies technologiques remarquables.
Rémunération
Salaire compétitif et milieu de stage inégalé