Technical Customer Support Specialist (Remote) - PST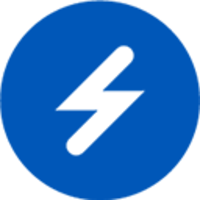 Swift Medical
IT, Customer Service
Washington, DC, USA
Posted on Friday, April 28, 2023
Who we are:
Six years ago we launched our imaging platform focused entirely on wound care - a heart-wrenching global challenge. And today, our product has been adopted by over 4,000 health care facilities, operating in every state in the US to monitor over 450,000 patients. We count the largest health care providers, EMRs, and payors as our partners. As the world leader in digital wound care management, Swift Medical delivers advanced wound care visualization and touchless 3D measurement through our smartphone-ready Swift Skin and Wound software.
Other than the impact we're making in the healthcare industry and on the lives of patients, which is huge, the very best thing about Swift Medical is our exceptional people and strong carefully nurtured culture. Certified as a Great Place to Work®, what we do is not only inspiring, we are a close-knit team working in an empathetic, energetic, collaborative, and positive environment.
Our values:
Our values guided our founders and they continue to guide all Swifties in pursuing our mission and ultimately achieving our vision.
Impact through Empathy
In Metrics We Trust
Pride and Perspective
Choose to Do (there is no try)
We are currently seeking a
Technical Customer Support Specialist (Remote)
to join our team!
Who you are
You have a strong technical aptitude, a curious mindset, a passion for helping people, and a track record to prove it. You are empathetic, patient, and sensitive to the needs of end-users of all abilities, you build rapport easily with a knack for explaining technical information in "real-world" terms to different audiences.
You're an active listener and creative problem solver with a natural desire to figure out how things work and a gift for spotting anomalies and identifying patterns.
You may not know how to code, but you've analyzed logs and scripts to resolve issues before, and you're eager to learn more.
As our Customer Support Specialist, you'll drive the heart of the ship as the link between Swift's
clients
and our product, engineering, and success teams, with opportunities to work on challenging projects, and develop expertise within and outside of your role.
What you will do in a little more detail:
Troubleshoot customer technical issues through root cause using basic troubleshooting, logging, debugging, and other analytical tools, while adhering to Service Level Agreements (SLAs);
Identifies and escalates bugs outside the scope of (L1) to the Systems Analysts (L2), while working closely with end-users, fellow support team members, engineers, and developers to ensure tickets are resolved;
Assist in solutioning and/or developing to automate repetitive internal processes to enhance support delivery;
Build and maintain a library of technical documentation to help accelerate issue resolution;
Participate in future on-call rotation to ensure client expectations are met;
Manage ticket queue efficiently to meet SLA demands
What you bring to the table:
At least 3 year customer-facing technical experience in a B2B SaaS environment with a proven track record of building relationships with enterprise/premium clientele;
At least 3 year experience engaging directly with end-users to handle and resolve technical problems;
Some experience working in high-growth SaaS startup environments with software release cycles (especially scrum and agile methodologies);
Proven ability to prioritize issues and identify, replicate, and triage bugs quickly and efficiently for both cloud and mobile applications;
Proven ability to develop workarounds and solutions for unique use cases;
Basic experience querying databases using SQL;
Aptitude for doing everything possible as well as documenting steps taken in solutioning an issue prior to escalating to Level 2.

If you don't have everything listed above, don't worry! We are building a diverse, inclusive and authentic workplace where we value growth and curiosity. Even if you have some of these qualities and are excited about this opportunity, then we want to hear from you! You may be just the right candidate for this or other roles.
How we are hiring for this role:
Interview 1: 30-minute video interview with our Talent Partner
Interview 2: 60-minute video interview with Mike Delany (the leader for this role)
Interview 3: 60-minute panel video interview with Mike and some other folks that you'd be working closely with in this role. This interview may include a mini case study, while on the call.

And then, Offer!!
Some of the things we offer to Swifties:
Unlimited Vacation Program
Participation in our Educational Reimbursement Program
Competitive Compensation with Employee Stock Options
Health, Vision, and Dental benefits
Healthcare Spending Account
Work from Home Reimbursements
Mentoring and development opportunities
Extensive training from seasoned, engaged professionals
Flexible, remote working options
The opportunity to make a difference in the lives of our patients!
We are a diverse and equitable employer, committed to creating an inclusive workplace. Swift provides equal employment opportunities (EEO) to all employees and applicants for employment regardless of race, colour, religion, gender, gender identity or expression, sexual orientation, national origin, genetics, disability, age, or veteran status.
Swift Medical recognizes that challenges remain in achieving the full participation of equity-seeking groups (including women, Indigenous Peoples, persons with disabilities, members of visible minority/racialized groups, and members of LGBTQ2+) in tech careers and is committed to identifying and eliminating barriers that may exist within its own hiring process, programs, and practices.
Swift Medical is committed to fair and accessible employment practices. If you are contacted for a job opportunity, please let us know how we can best meet your needs and advise us of any accommodations required to ensure fair and equitable access throughout the recruitment and selection process.
We thank and appreciate all applicants for their interest. Only those selected for an interview will be contacted. Please no agency calls.