Enterprise Customer Success Manager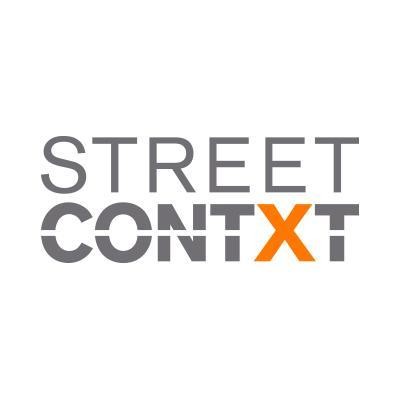 Street Contxt
Customer Service, Sales & Business Development
Toronto, ON, Canada
Posted on Thursday, May 18, 2023
At Street Context, we believe in empowering our users every step of the way. As an Enterprise Customer Success Manager, you will become a trusted guide and confidant for our customers who are among the world's most prestigious investment banks and broker-dealers. Your mission will be to deliver the exceptional value they expect and deserve, helping them to fully leverage our innovative product and its evolving features.
You will join an experienced and crafty team that's responsible for mitigating account churn and maximizing growth by re-engaging and retaining users who may have drifted away. In collaboration with our Account Managers, you'll strategize and execute comprehensive plans that encompass all facets of the account lifecycle, from trial pilots and regular maintenance to renewals and growth initiatives.
Your role with us will be about far more than managing accounts; it's about fostering meaningful relationships and helping our customers win in a consequential, competitive field. You will become an advocate for our users, a voice that communicates their needs and feedback to shape our product roadmap. We're searching for a persistently curious person who can dive deep into the world of capital markets, understand our users' workflows, and internalize how Street Context fits into the bigger picture.
Thematic Responsibilities
End-User Onboarding: Engaging with our customers, guiding them to fully leverage our product and maximize their return on investment.
Supporting Pilot Opportunities: Partnering with our Account Executives and Account Managers to close pilot programs with both new and existing customers.
Providing Insight: Generating revealing user reports that empower Account Managers to identify and drive expansion opportunities.
Minimizing Churn: Rekindling the faith of users who may have disengaged, strategizing comprehensive plans to restore their engagement and satisfaction.
Monitoring & Evaluating User Health: Forecasting and tracking essential user metrics, preparing detailed reports to keep our executives informed.
Advocating For Our Users: Becoming the internal voice of our users, establishing a constant feedback loop to champion their needs. Keeping users informed about new features and gathering their feedback for product improvements.
Contributing To Process Improvement: Refining our Customer Success processes, ensuring our team has the agility and efficiency to scale successfully.
Learning: Staying current with the evolution of both Street Context offerings and the broader industry. Remaining curious and leveraging internal and external resources to ensure you're well-equipped to communicate effectively and promote Street Context.
Your know-how
You have ~5+ years of experience in SaaS Customer Success
Your EQ is through the roof and compliments on your communication skills follow you everywhere you go
You are coachable and integrate feedback into your conduct and professional development goals
You have the motivation, drive, and energy required to sustain a high level of client-facing activity
You believe that it takes pressure to make a diamond, grit to make a pearl and that the best decisions are made when contentious conversations are embraced
It's a bonus if
You have experience managing large enterprise accounts
You have worked on a trading floor or have experience working with capital markets, specifically in research, sales, or trading
You are experienced with go-to-market and product analytics tools such as Salesforce, Pendo, Zoom, and business intelligence products like Looker or Tableau
You can expect
To be included, encouraged, engaged, heard, and recognized for your effort
To make a constant and direct impact on our platform, our processes, our users, and our team
To love your work and its challenges, but also know the company respects your downtime too
To always be clear on where the company is headed and how it's going to get there
Competitive cash compensation practices, equity incentives and investments in your professional development
Street Context is on a mission to build more efficient capital markets. We're developing technology that provides highly scalable sources of customer insights for investment banks, brokerages, and independent research providers. We provide our customers with insights that enable them to pinpoint revenue opportunities, build client intel, and anticipate the needs of the market.
We take ownership of our projects and work together to foster a fun and transparent environment. Our days are spent thinking through complex scenarios and tackling major challenges using innovative technology. We're agile in our process and responsive to the market, seeking to fundamentally improve an institutional industry. We are a team of experts, joined by outstanding advisors and world-class investors, on a quest to build a superior product and a top-notch company. We work, play, and win as a team. We enjoy spending time with one another and celebrate our accomplishments together.
If you see an opportunity for yourself with us, apply now to continue the conversation and learn more about how you can become part of Street Context.
Street Context is an equal-opportunity employer and values diversity at our company. We do not discriminate on the basis of age, ancestry, colour, race, citizenship, ethnic origin, place of origin, creed, disability, family status, marital status, gender identity and gender expression, receipt of public assistance, record of offences, sex or sexual orientation.
To that end, Street Context is committed to making our recruitment processes as accessible as possible including providing accommodations during the recruitment and hiring process as required. Upon request, Street Context will consult with applicants to provide or arrange for suitable accommodation.