Head of Product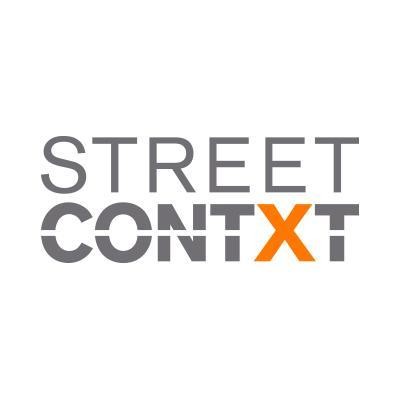 Street Contxt
Product
Toronto, ON, Canada
Posted on Monday, April 10, 2023
Street Context is the leader in email intelligence for the capital markets. We provide verticalized email insights and workflows for the most prominent channel of communication in the sector and help our users drive revenue and move through key workflows efficiently. Our software is currently used by hundreds of investment banks, sales teams, and research firms around the world. We are fortunate to have many of the world's most influential banks and brokerages as our customers.
We're looking for a Head of Product who is passionate about driving a consumer-grade user experience to upend the status quo for software within large financial institutions. In this role, you will be responsible for ensuring the product organization remains focused on our end users and will implement processes, metrics, and best practices to align our product with the needs of our end users. Success in this role will require you to take ownership of the high-level roadmap, as well as dive deep into the details such as discovery calls and requirement gathering.
Collaboration is at the heart of our product development. We seek individuals who take ownership of outcomes and effectively leverage the expertise of the entire team. If you are eager to learn, humble, and committed to achieving success as a team, we believe you will thrive in our dynamic environment.
What we're looking for
You are an experienced and accomplished software product manager, team leader and manager of people
Your leadership approach emphasizes nurturing talent and fostering professional growth
You exhibit exceptional leadership and communication skills
You are experienced building buy-in for product initiatives from diverse functional leaders and executive teams
You are engaged by connecting with clients to understand the pain points of their workflows and demonstrate the product's value
You test assumptions by gathering both quantitative and qualitative customer insights
You return to first principles and business outcome goals when setting strategy and making product choices
You are adept at designing and instrumenting product metrics to understand and measure product value over time
It's a bonus if
You have experience with capital markets, investment banking, research technology, or a similar customer base
Street Context is on a mission to build more efficient capital markets. We're developing technology that provides highly scalable sources of customer insights for investment banks, brokerages, and independent research providers. We provide our customers with insights that enable them to pinpoint revenue opportunities, build client intel, and anticipate the needs of the market.
We take ownership of our projects and work together to foster a fun and transparent environment. Our days are spent thinking through complex scenarios and tackling major challenges using innovative technology. We're agile in our process and responsive to the market, seeking to fundamentally improve an institutional industry. We are a team of experts, joined by outstanding advisors and world-class investors, on a quest to build a superior product and a top-notch company. We work, play, and win as a team. We enjoy spending time with one another and celebrate our accomplishments together.
If you see an opportunity for yourself with us, apply now to continue the conversation and learn more about how you can become part of Street Context.
Street Context is an equal-opportunity employer and values diversity at our company. We do not discriminate on the basis of age, ancestry, colour, race, citizenship, ethnic origin, place of origin, creed, disability, family status, marital status, gender identity and gender expression, receipt of public assistance, record of offences, sex or sexual orientation.
To that end, Street Context is committed to making our recruitment processes as accessible as possible including providing accommodations during the recruitment and hiring process as required. Upon request, Street Context will consult with applicants to provide or arrange for suitable accommodation.