Trading Manager - US Sports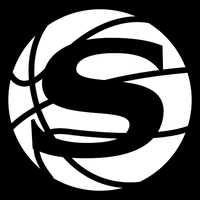 Sports IQ Analytics
United States
Posted on Sunday, May 21, 2023
Are you an experienced professional in the Sports Betting/Trading field looking for the next step in your career advancement? SIQ is looking for a Trading Manager to join us!
100% Fully Remote - Open to candidates across all North American time zones.
About Sports IQ:
Sports IQ is an award-winning, rapidly-growing sports betting technology company whose algorithms and platform generate real-time odds for legalized online sports betting, specifically US professional sports (NFL, NBA, MLB and NHL). The team has over 25 years of experience developing pricing feeds and automation for the sports betting industry. Backed by some of the most impressive sports team executives from the Chicago Cubs, New England Patriots, Boston Red Sox and more. As we grow our team, we don't expect everyone to know everything. What is important is that you are committed to continuous learning so that we find a way to succeed together.
About You:
You bring experience as a Sports Trader and are looking for the next step in your career advancement. WIth solid knowledge in the 4 US major league sports (NFL, NBA, NHL, MLB) and some leadership experience, you know the day-to-day of trading operations in and out. Your colleagues lean on you for support and guidance. You are not afraid to have honest conversations with your team to ensure the team is winning.
What you'll do:
As Trading Manager, you are responsible for running the day-to-day work for the trading team in your assigned time zone. You have overarching responsibilities for ensuring rosters are done, workflows are managed and the team is performing at a high level. You will play an active role in developing and resourcing for the team, including feedback sessions, hiring, recruitment, etc.
Work with key stakeholders to set and deliver service KPI's and ensure client performance is aligned with company goals
Manage team performance to achieve departmental goals and exceed benchmarks set forth in SLA's
Manage client risk, ensuring the highest margins on SIQ products
Collaborate with other trading managers, Head of Trading, and Senior traders to ensure 24/7 coverage for all SIQ clients
Identify and rectify operational inefficiencies
As needed, participate in client calls addressing feedback, documenting issues and ensuring notes are distributed
Lead department level training sessions on the roll out of new procedures and processes
Contribute to the organizational culture of SIQ be sharing feedback, presenting, offering suggestions for improvement
Determine and implementing best practice across all areas of the trading Ops tasks and responsibilities
Ensure trading is prepared for all major events such as new client launches, Super Bowl, etc and briefing wider audiences on the trading plans
Take ownership of your teams performance and procedures
Qualifications:
Strong passion for US sports, especially NFL and NBA
2+ years of experience managing a team
Experience in pre-match and live trading (having experience with relevant systems/tools is preferred)
Attention to detail, flexibility and resourcefulness in approaching tasks and potential issues
Familiarity with the betting industry trends
Self-motivated, strong work ethic and highly dependable
Ability to work shifts, nights and weekends
Adaptability is key - we work in a very fast paced environment that requires discipline, strong concentration and ability to multitask
Core competencies:
Ability to build and maintain strong working relationships across the business
Ability to understand the operational aspect of the business and the bottom-line
Ability to understand market trends and process optimization
Ability to achieve a competent level of analytical and technical knowledge
Our company is an equal opportunity employer. This means we do not discriminate in hiring or any employment decision based on race, religion, colour, national origin, gender, sexual orientation, gender identity, gender expression, status as an individual with a disability, or other legally protected characteristics. All employment is decided based on qualifications, merit, and business need.