Senior ASIC RF IC Designer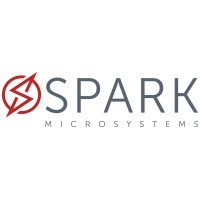 SPARK Microsystems
Design
Posted on Friday, May 26, 2023
SPARK Microsystems is looking for a motivated Senior ASIC RF IC Designer. You will be working on RF ASIC design in the product development life cycle of wireless ASICs and SoCs that are used in range of SPARK Microsystems products such as mice, audio headsets, speakers, proximity detection, ranging and IoT. You will be a key member of the RF/Analog IC design team, researching, designing and bringing the next-generation wireless transceivers into high-volume production at advanced CMOS technology nodes. This position reports to the Director of ASIC.
Your Responsibilities
Design of RF and analog blocks in CMOS technologies
Establish detailed RF designs and sub-assembly performance specifications to fulfil the requirements of assigned general Unit specifications
Produce technical documentation (schematics, etc.) & technical reports
Verify designs to ensure a successful tape-out
Work at the top-level of the RF/Analog IC and verify the design to ensure a successful tape-out
Support the testing and debugging of issues that may arise from early development stages through productization
Work with the production teams through the development phase and optimizing the designs for increased manufacturing efficiency
Work with the system group to define the requirements for RF and baseband blocks based on the system requirements
Work with the technology team to understand the capabilities and limits of the technology node to achieve the optimum performance
Your Qualifications
Bachelor's or Master's in Electrical Engineering or equivalent
10 years of experience in CMOS RF circuit design
Validated working experience in using spectrum analyzers, oscilloscopes, signal generators, etc. to validate analog designs
Experience in Cadence or Synopsys analog design flow
Strong understanding of analog integrated circuits
Ability to collaborate with multi-disciplinary teams
Excellent communication skills in French and English. Required to communicate with colleagues/clients across the country and abroad on a regular basis.

Promote the following values/qualities:
Cooperation: Have the success of the team at heart.
Rigor: Take pride in carefully executed work.
Motivation: Exceed your limits in a job you love.
Initiative: Propose new ideas and act.
Leadership: Positively influencing those around us.
The Nice-To-Haves
Experience with high volume IC manufacturing
Hands-on experience with high-speed test equipment and bench test skills
Experience in performing various engineering analysis such as worst case and failure analysis
The Perks
A growing start-up where each person has an important role in the success of the Company
Be part of a passionate, creative and motivated team in a collaborative mode
A place where you can grow and become the professional you want to be
Group insurance from day one
Employee stock option plan
Hybrid work and flexible hours to balance work/personal life
In addition to vacation, sick leave and holidays, Spark offers additional days off