Director of Real Estate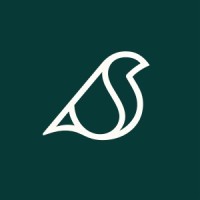 Sonder
Operations
Dubai - United Arab Emirates
Posted on Thursday, February 16, 2023
Sonder is revolutionizing hospitality through innovative, tech-powered service and inspiring, thoughtfully designed accommodations combined into one seamlessly managed experience. Officially launched in 2014 and headquartered in San Francisco, Sonder is making a world of better stays open to all with a variety of accommodation options — from rooms to suites and apartments — found in more than 30 cities spanning eight countries and three continents. Sonder's innovative app empowers guests by making self-service features and 24/7 on-the-ground support just a tap away. From simple self check-in to boutique bathroom amenities, we bring the best of a hotel without any of the formality.
Partner with your regional Real Estate and local Operations team ( General Manager Dubai) to identify top-of-the-funnel lease opportunities for Sonder, negotiate leases, manage deal closings, and asset manage the properties in Sonder's portfolio. Your primary role is to sell Sonder to developers, investors and hotels/aparthotel owners to sign as many units as possible in Dubai.
AT SONDER YOU WILL:
Sell Sonder to developers, investors and hotels/multifamily owners to sign as many units as possible in Dubai, with a focus also on Abu Dhabi.
Be assigned to large, complex, high visibility, strategic, or tactically important accounts.
Be in a leadership role, being the lead of the real estate team in your market.
Work closely with the General Manager to develop and implement a growth acquisition plan.
Propel our growth even further by adding thousands of units to our portfolio.
Prospect, qualify, underwrite, pitch, and close new real estate opportunities.
Build relationships with many of the largest developers, investors and hotels/multifamily owners in the Dubai market
Negotiate and structure deals by leveraging other headquarter resources including teams dedicated to market analysis, underwriting and public policy stakeholders.
Use local real estate knowledge and a network of contacts in Dubai and Abu Dhabi to source developers and real estate owners with suitable development opportunities where the Sonder business model can operate and create value. Manage relationships with developers, investors and hotels/multifamily owners including deal structuring, ongoing correspondence, and lease compliance.
Develop and maintain a network of local agents and broker partners to drive the supply pipeline.
Craft, negotiate, and support leases favourable to Sonder and its guests, with a focus on commercial terms, as well as property upkeep, maintenance, cleanliness, and landlord responsiveness.
Become fluent in local public policy and existing short-term rental regulations, zoning and building code.
Become an expert at pipeline management while ensuring full compliance with Sonder business development procedures and driving improvements to the process when shortcomings are identified.
Foster community relations and present the value and benefits of partnering with Sonder while enhancing public image.
Develop new relationships and expand existing accounts.
WHAT WE LOOK FOR:
You're a commercial real estate expert, and have made your mark as a recognised and well-established real estate professional in Dubai. You have additional specialised knowledge, as well as a record of success in real estate sales.
You're a proven leader who will lead the real estate team investment in Dubai.
Expert-level experience in commercial real estate, including acquisition & development.
Experience with a range of asset classes (Hospitality, Residential, Commercial and Retail). You master all aspects of real estate development - equity structures, financing considerations, legal and regulatory framework, construction, lease-up and exit.
You live, breathe, and sleep commercial real estate; you are ultra passionate and knowledgeable about the real estate market in Dubai.
You're an accomplished salesperson and closer who is self-driven. You've mastered the art of presenting a value proposition and handling objections while inspiring trust.
You've built a powerful real estate network. You can find your way to any developer and investor in the city and can leverage your rolodex.
You are analytical, decisive and have the entrepreneurial drive to craft and implement a strategic plan for property acquisition.
You aspire to be a missionary and not a mercenary - you want to work for a fast growing start up with a unicorn trajectory. You see the big picture and make decisions based on the long term value vs. short term profit.
You're an outstanding communicator with the ability to communicate complex deals in simple terms.
You have the ability to analyse real estate from a strategic point of view.
We also have great benefits to make your life easier so you can focus on what you're best at:
Competitive compensation

Generous stock plan

Medical, dental and vision insurance (where applicable)

Flexible vacation

Annual free credits and discounts to stay in Sonders

A company with a huge vision, a dynamic work environment, and a team of smart, ambitious and fun to work-with colleagues!

Workplace flexibility (for remote-specified positions only) #ABetterWaytoWork
We are an equal opportunity employer and value diversity at our company. We do not discriminate on the basis of race, religion, color, national origin, gender, sexual orientation, age, marital status, veteran status, or disability status or other protected classes.