Medical Device Engineer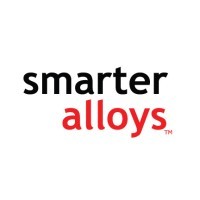 Smarter Alloys
Posted on Friday, January 27, 2023
As someone in the early years of your career, or a seasoned engineer, you're looking for a role with a company that will let you flex your creative muscle, challenge your technical skills, and gives you the opportunity for growth and advancement.
You can stop looking, because this is that role, and we are that company.
Smarter Alloys is at the forefront of the smart materials revolution. With applications ranging from wearable technology to medical devices, our technology can be found across a wide range of industries, including medical/dental, automotive, consumer electronics and sporting goods.
So if you're a Materials, Mechanical or Biomedical Engineer excited to work in a dynamic, industry-leading start-up, we want to hear from you.
Medical Device Engineer
Your primary goal is to design, build, and test mechanical devices for the automotive, medical device industries, and energy harvesting. We're looking for someone who can truly own their projects, and carry them independently all the way through design, prototype, and production.
You will have the independence and freedom to work on your projects as you see fit, but with that freedom comes the responsibility of being understanding and responsive to the iterative nature of the work, and of communicating effectively with rest of the team.
You also have great technical strength, and you're more than just book smart – you love digging into projects, getting your hands dirty, and feeling the rush that comes with successfully testing your own creations. You should also be the kind of person who can look at the big picture, and intuitively understand all the work that needs to be put in place to achieve it.
Practically speaking, you will:
Design, build, and test mechanical devices using programmable shape memory alloy technology.

Take potential products through the entire engineering development cycle from concept through to production.

Design and build testing and validation setups.

Perform analytical testing to characterize material properties.

Solve problems of varying nature and complexity.

Support procurement and commissioning of automation, mechanical, and manufacturing equipment

Support marketing and business development, production, quality, and research and development efforts

Perform mechanical/material properties characterization under ISO/ASTM standards

Document activities inside a structured Quality Management System.

Work independently in goal-oriented environment.
This is a full-time permanent position, located in our state-of-the-art Cambridge location. We offer an attractive total compensation package that is commensurate with experience and includes full benefits and vacation.
We are a small, innovative and fast-moving company that is on the cutting edge of the smart materials industry. We have aggressive growth goals and are looking for someone who is willing to put in the work to help us get there. If this sounds like you, we want to hear from you.
Bachelor's degree in Materials, Mechanical Engineering or Biomedical Engineering

Good Knowledge of Physical Metallurgy.

Experience in 3D design tools such as AutoDesk, SolidWorks, etc.

Experience with mechanical design

Good Knowledge of GD&T.

Good Knowledge of Manufacturing Principles.

Recent graduate from the field of Engineering will also be considered.
Additional assets include the following:
Background in materials science with experience in shape memory alloys

Experience with laser processing and advanced manufacturing

Experience driving projects through a data analysis approach

Experience with a Quality Management System

Medical device experience
We strive to build a team that reflects the diversity of the community we work in and encourage applications from traditionally underrepresented groups such as women, visible minorities, Indigenous peoples, people identifying as LGBTQ2SI, veterans, and people with disabilities.