Business Development Representative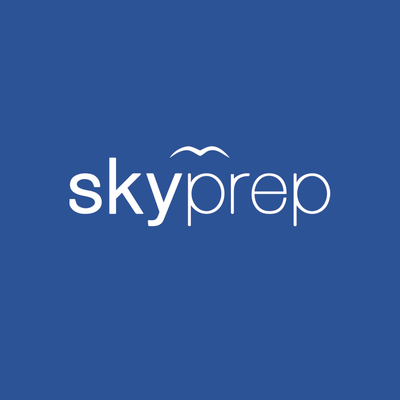 Sky Prep
Sales & Business Development
Toronto, ON, Canada
Posted on Friday, May 12, 2023
Minimum Qualifications:
· 1 year sales experience
· Bachelor's degree or equivalent practical experience
Preferred Qualifications:
· Experience in selling SaaS products
· Understands consultative sales approach
· High emotional intelligence and ability to relate to different personalities
· Highly organized with ability to multitask
· Comfortable selling to multiple industries
About SkyPrep:
We are a Learning Management System with hundreds of companies as clients across many industries, including notable organizations like the NFL, NHL, Harvard Medical Research Institute, United Way, and Toronto International Film Festival.
We offer an essential service for business operations as our platform enables our clients to host, deliver, and track their employee training.
In the market, we are consistently ranked as a top solution having won awards for best "ease of use" and averaging among the highest for customer satisfaction.
About the Job:
You will play a fundamental role in achieving our customer acquisition and revenue growth goals through inside sales, and prospecting. Given the essential nature of our business and our competitive standing in the market, our product will always be in demand. Our focus is applying a consultative sales approach and understanding the prospect's unique problems to present the solution tailored to them.
You will have the opportunity to work with prospects from SMB to Enterprise from all industries, ensuring your day to day never gets repetitive and a well of opportunities that won't run dry.
The team culture is also one that focuses on collaboration and enablement, with each department being readily available to assist. You will work directly with the Sales Director and a team lead,, but the general culture enables an open door policy across all levels for discussion and pitching ideas.
Responsibilities:
Drive success of the company's goals and objectives through achieving individual sales quotas
Build and manage a sales pipeline through inbound and prospecting efforts
Lead discovery calls, and build customized sales presentations and product demonstrations, by phone and via online demo
Develop and negotiate proposals and contracts
Forecast sales activity and revenue achievements accurately through proper use of sales tools
Perks:
· Base + Commission
· Flexible PTO
· High-growth opportunities
· Benefits package
· Team lunches and monthly events
**ALONG YOUR RESUME, PLEASE SUBMIT A VIDEO INTRODUCTION HIGHLIGHTING YOUR STRENGTHS AND RELEVANT EXPERIENCE and send to jobs@skyprep.com . ***