Sr. Solutions Architect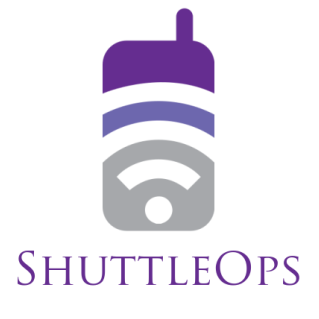 ShuttleOps
IT
Oakville, ON, Canada
Posted on Saturday, May 13, 2023
Who we are:
Indellient delivers leading-edge technology solutions that enable cloud transformation for our clients. Our solutions provide a competitive advantage for our clients by allowing them to offer new services and harness the power of the cloud. We build lasting relationships with our clients; and, in so doing, our clients view us as a high impact technology partner who delivers solutions that unlock sustained business value. The foundation of our delivery strength and stability is our team, motivated by a systemic focus on career development and professional growth.
The Opportunity:
We are currently looking for an ambitious Solution Architect to join our team. You will be part of a small functional team to define, design, and develop the IoT platform of one of our biggest client and security, including common enablers and differentiators. You will make key decisions and take ownership of end-to-end features, enables and differentiators. We highly encourage collaboration within our engineering teams across all cross functional teams.
Your Day to Day:
Launch products and releases on a regular basis.
Develop new products and enhance existing products.
Contribute to the technology vision evolution
Identify technical opportunities and define technical vision and strategy.
Understand customer needs and gather technical requirements.
Facilitate deep technical discussions with engineers, customers, partners, and executives.
Provide customer and market feedback to product and engineering teams to help define product direction.
Provide domain expertise around digital signage and enterprise technology, and effectively promote Bell solutions to customers, at conferences, and online.
Support Account Managers and Sales Engineering teams as needed through all phases of new customer engagement.
Create and deliver best practice recommendations, tutorials, blog posts, sample code, and presentations adapted to technical, business, and executive partners
Knowledge sharing to achieve autonomous team's vision
Contribute to the support and operations.
What You Should Have:
Working experience in API Development Lifecycle with any IT stack: IBM, Oracle, Mule Soft, Open Source
Working experience in Cloud Native Technologies and associated security landscape
Working experience in Containerization and micro services architecture
Working experience in Spring boot/Spring Framework
Knowledge of any ETL tool stack (SQL Server Integration Services, SAS, GraphQL)
Knowledge of scripting in Unix, Python, Java Script, PERL (any of these) or familiarity
Working experience in Security and Identity Management
Working experience in Cloud Native and Next Gen Architecture Patterns
Working experience in Elastic Search
Background: Computer Science Graduate, TOGAF Certification
You'd really have our attention if you have:
IoT knowledge and experience
Experience in Telco: IMS and Connectivity Platforms.
Experience with public cloud SaaS and IoT services.
Experience in microservices architecture and development.
Good understanding of SDLC (Software Development Lifecycle), including deployment and maintenance processes.
Understanding of DevOps concepts.
IoT, 5G/MEC, Public Clouds courses and certifications is a plus.
Experience with web applications environments, encryption, standard Internet protocols, networking, routing, load balancing, etc
Linux or Kubernetes certification
Bilingual French and English an asset
Why work with us?
- Great people. We pride ourselves on hiring smart, kind, and supportive teammates
- Growth and development. We equip our team members with all the tools they need to succeed
- Be the driver of your career development. At Indellient, you are in control of your career growth. With multiple lines of business, internal and external facing roles, and new opportunities, exploring your career path with us is highly encouraged.
- Flexibility. We offer flexible start and end times to accommodate our early risers and night owls and work-from-home arrangements. We also offer employees the option of working at the office, from home or hybrid depending upon your preferences.
- Health and Wellness. We offer benefits from day 1, 2% RRSP Matching program, a $500 fitness reimbursement, and competitive PTO policy
- Monthly Socials. Even though we are currently working fully remotely, we have tons of team bonding opportunities through regular donut dates, social hours, trivia nights, and more fun events because our culture and values still remain at the core of everything we do!
Whether you're looking to drive transformational change or reimagine your career, learn more about our team, our core beliefs and what makes high value solutions provider here:
Indellient Careers
Indellient is an equal opportunity employer committed to diversity in the workplace. In addition, Indellient is committed to providing accommodations for people with disabilities during the recruitment and selection process. In the event you require any accommodations, please advise us in advance and we will work with you to meet your needs.