Sr. Network Architect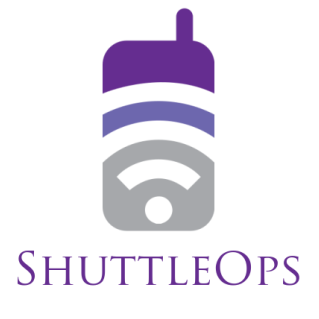 ShuttleOps
IT
Mississauga, ON, Canada
Posted on Saturday, May 13, 2023
Who we are:
Indellient delivers leading-edge technology solutions that enable cloud transformation for our clients. Our solutions provide a competitive advantage for our clients by allowing them to offer new services and harness the power of the cloud. We build lasting relationships with our clients; and, in so doing, our clients view us as a high impact technology partner who delivers solutions that unlock sustained business value. The foundation of our delivery strength and stability is our team, motivated by a systemic focus on career development and professional growth.
We are looking for a Sr. Network Architect to join our team of consultants to work on a project for one of our clients in the telecommunication industry. While, as a company we allow hybrid work, this particular project requires you to be on-site at one of our client's office in the GTA, 5 days a week. So, its quite possible that once this project has ended, the next project your work on can be fully remote or hybrid.
What you will be doing:
Contribute to or lead process improvement initiatives that are typically associated with delivery cycle times and efficiency as part of the continuous improvement approach.
Work on Transition of Tenant into Cloud Infrastructure for Day 0 and Day 1 Support
Challenge the Process and come up with out of Box Solution
Produce architecture documents based on tenant custom requirements
Collaborate closely with the Customer during implementation
Support the integration team to ensure delivery
Ensure delivered solutions are realized in time frame committed; work in conjunction with project sponsors to size and manage scope and risk
Act as the coach and mentor to team members and technical staff on their assigned project tasks
Provide support and technical governance, expertise related to cloud architectures, deployment, and operations
What you must have:
Post-secondary education in Computer Science or Computer Engineering or related field or experience
GCP,AWS or Azure knowledge/Certification is an asset
Why work with us?
- Great people. We pride ourselves on hiring smart, kind, and supportive teammates
- Growth and development. We equip our team members with all the tools they need to succeed
- Be the driver of your career development. At Indellient, you are in control of your career growth. With multiple lines of business, internal and external facing roles, and new opportunities, exploring your career path with us is highly encouraged.
- Flexibility. We offer flexible start and end times to accommodate our early risers and night owls and work-from-home arrangements. We also offer employees the option of working at the office, from home or hybrid depending upon your preferences.
- Health and Wellness. We offer benefits from day 1, 2% RRSP Matching program, a $500 fitness reimbursement, and competitive PTO policy
- Monthly Socials. Even though we are currently working fully remotely, we have tons of team bonding opportunities through regular donut dates, social hours, trivia nights, and more fun events because our culture and values still remain at the core of everything we do!
Whether you're looking to drive transformational change or reimagine your career, learn more about our team, our core beliefs and what makes high value solutions provider here:
Indellient Careers
Indellient is an equal opportunity employer committed to diversity in the workplace. In addition, Indellient is committed to providing accommodations for people with disabilities during the recruitment and selection process. In the event you require any accommodations, please advise us in advance and we will work with you to meet your needs.