DevOps Lead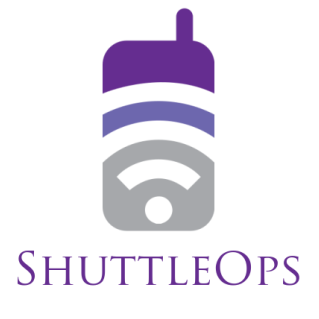 ShuttleOps
Software Engineering
Oakville, ON, Canada
Posted on Wednesday, April 19, 2023
Who we are:
Indellient delivers leading-edge technology solutions that enable cloud transformation for our clients. Our solutions provide a competitive advantage for our clients by allowing them to offer new services and harness the power of the cloud. We build lasting relationships with our clients; and, in so doing, our clients view us as a high impact technology partner who delivers solutions that unlock sustained business value. The foundation of our delivery strength and stability is our team, motivated by a systemic focus on career development and professional growth.
The Opportunity:
We are looking for a Manager, DevOps Services who is a motivated, self-driven leader to support the continued growth and success of our DevOps Service Area. The ideal candidate embraces the entrepreneurial values of growth, resourcefulness and problem-solving and has the deep technical skills required to architect and implement cloud-based solutions based on DevOps best practices. We are looking for a DevOps evangelist with experience in Infrastructure as Code, CI/CD, automated security & compliance, and secrets management in hybrid cloud environments, coupled with the ability to build a team and manage client relationships.
As a leader on our growing DevOps team, you will provide solid technical leadership as well as people management and contribute directly to the successful growth of the DevOps Service Area at Indellient!
Technical Leadership responsibilities
Engage in pre-sales activities by participating in client meetings, assisting with project and resource planning and creating statements of work.
Facilitate release planning meetings with key stakeholders to ensure that issues and risks are identified, understood, and dealt with in a manner that mitigates risk to scope and schedule.
Provide technical direction for activities in all tiers of the DevOps solution, including the orchestration/automation of system configuration, security auditing/remediation, application deployment, application configuration, and cloud migration/management.
Collaborate with Development/Engineering, Operations and Security at all levels to foster successful partnerships critical to the design, development, testing, and implementation of automated/continuous deployment solutions.
Understand product delivery requirements, identify process and knowledge gaps and work to bridge them.
Build out stable and sustainable infrastructure automation, conduct general infrastructure improvements, and other project-based work.
Develop scalable containerized build and deployment environments; and develop automated testing infrastructure.
Work closely with internal teams to translate commonalities in service engagements to repeatable/reusable offerings.
Acts as a technical lead between clients, service engineering teams and support.
Stay up to date with current technologies and technical developments.
Client / Project Leadership responsibilities
Recommend new solutions to clients that will generate revenue, improve customer service, reduce costs and/or provide a competitive advantage.
Communicate and report status at appropriate frequency and details for each stakeholder.
Oversee the execution in the team sprint over sprint.
Drive definition of project scope and manage the backlog
Demonstrate an understanding of your project domain and immediate surrounding areas, be able to and confident of discussing this with internal and external team members
People Management responsibilities
Mentor the DevOps team on new systems/technologies and provide support as needed.
Ensure the team is cohesive and aligned towards the same goals.
Lead effective organizational improvement within our hyper-growth company.
Promote positive engineering culture that reduces technical debt.
Motivate, empower, and improve the team.
Strong leadership skills to support a successful team
What you should have:
5+ years' Software Development and/or DevOps experience
2+ years' People Management experience
2+ years' of Leadership experience in a DevOps environment
2+ years' of Client work
Possess and utilize exceptional communication skills as well as excellent interpersonal skills including the ability to work and communicate with individuals at all levels within an organization
Ability to work with clients to scope out projects, identify pain points, presenting solutions
Strong knowledge and expertise in DevOps solution delivery and strategy
Proven track record developing using a variety scripting languages on Linux and Windows based systems
Breadth of general technical knowledge and experience
Experience in guiding organizations through digital transformations
Some nice to haves:
Bilingual in English and French
Why work with us?
- Great people. We pride ourselves on hiring smart, kind, and supportive teammates
- Growth and development. We equip our team members with all the tools they need to succeed
- Be the driver of your career development. At Indellient, you are in control of your career growth. With multiple lines of business, internal and external facing roles, and new opportunities, exploring your career path with us is highly encouraged.
- Flexibility. We offer flexible start and end times to accommodate our early risers and night owls and work-from-home arrangements. We also offer employees the option of working at the office, from home or hybrid depending upon your preferences.
- Health and Wellness. We offer benefits from day 1, 2% RRSP Matching program, a $500 fitness reimbursement, and competitive PTO policy
- Monthly Socials. Even though we are currently working fully remotely, we have tons of team bonding opportunities through regular donut dates, social hours, trivia nights, and more fun events because our culture and values still remain at the core of everything we do!
Whether you're looking to drive transformational change or reimagine your career, learn more about our team, our core beliefs and what makes high value solutions provider here:
Indellient Careers
Indellient is an equal opportunity employer committed to diversity in the workplace. In addition, Indellient is committed to providing accommodations for people with disabilities during the recruitment and selection process. In the event you require any accommodations, please advise us in advance and we will work with you to meet your needs.