Technical Lead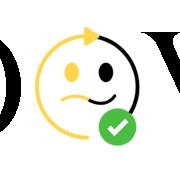 Rut Technologies Inc.
IT
Toronto, ON, Canada
Posted on Friday, June 30, 2023
We are a pretty cool startup. We're solving quite an interesting problem. Joining our team guarantees a great dip in the deep waters as we address a challenging societal issue. As we dive deeper, we're realizing how big of a problem this is. It needs fixing, and we need to add more amazing people on our team to do that.
We're looking for a fun, smart and talented individual who's passionate to build a company with a a desire to leave their footprint in this world. This individual needs to have a technology background/experience with the below responsibilities & requirements.
Responsibilities
Develop technical aspects of the company's strategy to ensure alignment with its business goals.
Discover and implement new technologies that yield a competitive advantage.
Help the company build their technology/IP profitably
Lead & supervise system infrastructure to ensure functionality and efficiency
Build quality assurance and data protection processes
Monitor KPIs and IT budgets to assess technological performance
Use stakeholders' feedback to make necessary improvements and adjustments to technology
Communicate technology strategy to partners and investors
Requirements
Proven experience as a CTO, Technical Lead or similar leadership role.
Knowledge of technological trends to build strategy.
Full stack, cross platform development experience.
Familiarity with Flutter, google firebase, REACT.
Prior projects in technical field is preferable.
Be responsible for identifying all tech related roadblocks, costs and issues.
Knowledge regarding database design and machine learning.
UX design experience, startup experience, experience raising funds are good to haves.
Basic understanding of budgets and business-planning.
Ability to conduct technological analyses and research.
BSc/BA in Computer Science, Engineering or a related field; Masters or other relevant post-graduate degree is a plus.
Located in Canada
If you're interested, email us today at [email hidden] or message us on LinkedIn @ https://www.linkedin.com/company/rut-technologies/