PCB Assembler (Job Req #2023-283)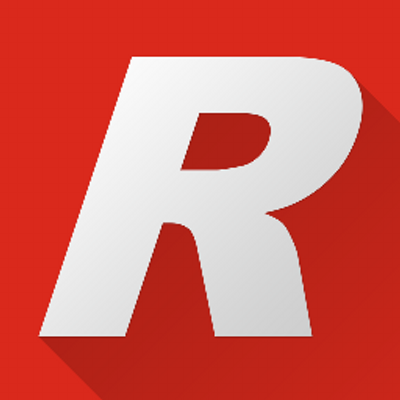 Ross Video
Iroquois, ON K0E 1K0, Canada
Posted on Friday, May 26, 2023
Iroquois Facility, Iroquois, Ontario, Canada
Req #1692
Wednesday, May 24, 2023
Why Work at Ross Video? We have a great group of people working together to create and deliver cutting edge products that look amazing and are easy to use. We go all out so that our customers can have the best possible experience and achieve quality results. With a product focus, continual learning, results driven processes, and creative thinking, we constantly strive to improve our solutions and to deliver results. If you've ever watched live television, news, sports, or entertainment, you've seen our products in use. All of the major Hollywood award shows, most professional sports teams, and many of the largest broadcasters in the world use Ross Video technology. Get behind the scenes and learn about what it takes to make live events possible. If that resonates, and you're someone with integrity, commitment, and a strong drive to deliver great products, we'd love to hear from you.
Working with a team you will fully operate and understand the MES system for routing production, obtaining work instructions and logging defects. Preparing parts and Printed Circuit Boards to be hand soldered, wave soldered, assembled, inspected, programmed and tested.
Who you report to: Production Manager

What we offer:
Ross offers competitive salaries and comprehensive health plans, as well as several perks to help you perform at your best.
Some of these perks include flexible hours, generous paid time off, fitness/wellness allowance, employee share ownership program, professional development support and a ton of fun social activities and events!
Best of all, you will be part of the Ross Video team, and we've got a pretty energizing environment here.
What the job is all about:
Solder and manually assemble various electronic components to designated locations on printed circuit boards according to work instruction and deviations.
Crimp, stake, screw, bolt, rivet, weld, cement and perform similar operations to join or secure parts in place.

Connect component lead wires to printed circuits or route and connect wires between individual component leads and other components, connectors, terminals, and contact points.

Assemble and attach hardware, such as caps, clamps, knobs, and switches to assemblies.

Apply epoxy, adhesives, lubricants, and various thread lockers to secure parts in place

Install cables and heatsinks

Attach and marry sub-assemblies
Operate manual and semi-automated press fit equipment to align parts in specified relationship to each other in jigs, fixtures, or other holding devices.

Operate semi-automated board prep machine

Operate wave solder machine

Operate programming and testing equipment

Assembly inspection (may or may not apply) which involves inspecting all through-hole components for correct component selection, orientation, and placement. Inspect soldering quality. Inspect modifications and deviations including but not limited to wire attachments, removal/replacement of SMT components, and track cuts.

Ensure all finishing is completed properly, deliver inspected products to designated departments, and ensure data collection of defects.

Routing assemblies through MES and or MAX systems either manually or electronically.

Maintaining ESD and all safety practices.

Follow all in place policies due to COVID-19 regulations

Rotational shift work
Who you are:
Mechanical aptitude

Able to work independently or as part of a team

Capable of following procedures and work logically

Detail oriented

Conscientious and willing to ask questions

An excellent aptitude for learning
Bonus points if you have the following:
Previous experience within a manufacturing environment

Hand soldering experience

Electronics assembly experience
#LI-AS2
Equity, Diversity & Inclusion

At Ross, we embrace diversity, and we want you to bring your authentic self to work. We are committed to building a team that includes a variety of backgrounds, perspectives, and skills. Inclusivity drives innovation and creativity, and that's something we're passionate about at Ross! We believe everyone should be able to enjoy a rewarding career at Ross, regardless of race, colour, religion, sexual orientation, gender, gender identity or expression, marital status, age, veteran status, physical or mental disability. If a disability means that you need any additional support during the recruitment process, please contact Talent Acquisition and we will make all reasonable efforts to accommodate your request.


Mandatory Covid-19 Vaccination Policy
At Ross, we put the health and safety of our employees and their families first. It is our responsibility to provide a safe work environment, and as such, we strongly encourage all employees globally to get vaccinated against Covid-19. As a global company, we understand that policies and legislations may vary from country to country. In certain jurisdictions, Ross has implemented a Mandatory Covid-19 Vaccine Policy for all employees and proof of vaccination may be required during the hiring process. If you have any questions or concerns regarding this policy, please reach out to the Talent Acquisition team.
Other details
Job Function

Manufacturing

Pay Type

Hourly