Project/Product Operations Manager (Job Req #2023-236)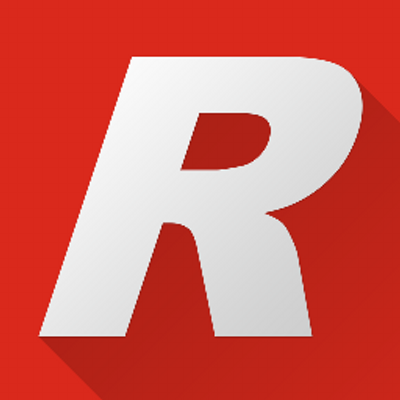 Ross Video
Product, Operations
Ottawa, ON, Canada
Posted on Friday, March 31, 2023
Ottawa Campus, Ottawa, Ontario, Canada
Req #1670
Monday, May 15, 2023
Why Work at Ross Video? We have a great group of people working together to create and deliver cutting edge products that look amazing and are easy to use. We go all out so that our customers can have the best possible experience and achieve quality results. With a product focus, continual learning, results driven processes, and creative thinking, we constantly strive to improve our solutions and to deliver results. If you've ever watched live television, news, sports, or entertainment, you've seen our products in use. All of the major Hollywood award shows, most professional sports teams, and many of the largest broadcasters in the world use Ross Video technology. Get behind the scenes and learn about what it takes to make live events possible. If that resonates, and you're someone with integrity, commitment, and a strong drive to deliver great products, we'd love to hear from you.
We have an exciting and influential opportunity with the Production Switcher engineering team to help build the world's most powerful video switchers. Reporting to the engineering director, the POM assists the Marketing Product Managers and Technical Product Managers to help manage and drive each project from concept, through successful release to manufacturing, and market launch.
The POM is responsible for managing project timeline and agreed feature set. In addition to the work in Engineering, they will liaise with Manufacturing and Manufacturing Test Engineering at our Iroquois factory, as well as with Tech Support to enable smooth product sales & order process, build of required hardware/software products, and support of the product lifecycle.

Who you report to: Director, Technical Product Manager – Production Switchers, Video Servers and Audio

What we offer:
Ross offers competitive salaries and comprehensive health plans, as well as several perks to help you perform at your best.
Some of these perks include flexible hours, generous paid time off, fitness/wellness allowance, employee share ownership program, professional development support and a ton of fun social activities and events!
Best of all, you will be part of the Ross Video team, and we've got a pretty energizing environment here.
What the job is all about:
Accountable to the Director to provide the staffing resources to execute on the agreed project deliverables and an agreed schedule.

Responsible for reporting on status of projects that are part of a government grant or other funding programs.
Project Planning:
Follows, advocates and helps implement the corporate NPI process

Assists in identifying the resource and material costs/requirements for the project

Works with the project team to identify and mitigate risks - developing and documenting a risk mitigation plan

Assists the TPMs in developing the project schedules (identifies critical paths). The POM owns the responsibility for creation and maintenance of project schedules.

Responsible for entry and maintenance of all product information and data in SalesForce, Oracle Agile, Max and other tools, as needed.
Project Execution:
Maintains and tracks the project schedules

Assists the TPM, where required, in the coordination of project team development activities and for the effective follow-up - facilitating communication between individuals and teams.

Generates project meeting minutes (including action item identification, assignment and follow-up) as per the requests of the TPM.

Tracks all development, product verification, engineering services and manufacturing activities and identifies any potential project issues and challenges, including resource exposures or conflicts.

Ensures that project status reports are generated on time as required.

Works with TPMs, MPMs, Manufacturing (including Scheduling, Test, and Procurement) in developing product BOMs for each level of all new products

Responsible for ensuring the timely delivery of required input to the Technical Documentation team

Responsible for providing communication on project status throughout the organization

Ensures that project status reports are generated on time as required
Release:
Works with the MPM's and Director to define a product deployment plan

Works with the MPM and TPM to coordinate and ensure training is provided for Technical Support, Commissioning, Sales Engineer, and Training team

Owns and manages the Product release checklist and is responsible for ensuring that all disciplines (manufacturing, Marketing, Developments, etc) follow through with and complete tasks required for a successful release
Product Lifecycle Management:
Works with the Technical Support and Development teams, via an escalation process, to ensure customer satisfaction by managing and tracking any product deployment issues - providing prompt and appropriate customer communications.

Tracks all field service issues and report on them internally as well as any required customer communications

Where necessary, consults with the Field Service Team, TPM and MPM's to determine any necessary actions required to resolve customer issues and/or dissatisfactions

Responsible for maintenance (ECO, MCO, EOL, etc) of all manufacturing data for all released products

Responsible for monitoring and maintaining manufactured product costing and reporting any appreciable changes to TPM and MPM

Responsible for communication throughout the organization for all product updates and new code releases
Operation:
Works with the MPM and TPM to help develop and record the Strategic Product Line Roadmap

Provides support to entire product team on required purchases of materials, test equipment, and facility requirements
Who you are:
Post-secondary education, engineering degree is an asset.

PMI Certification is an asset

Strong logistics and planning background.

Familiarity with the product development process and the associated requirements of manufacturing.

Familiarity with software planning and development.

Strong knowledge of PM tools.

Experience working with vendors, sheet metal shops, 3rd party manufacturers is an asset

Valid Driver's License and access to a vehicle for occasional travel to Iroquois location, approximately 2-3 times per month as needed

This role requires the candidate to live within, or be willing to relocate to a commutable distance from our Ottawa offices and Iroquois factory.

#LI-KF1
Equity, Diversity & Inclusion
At Ross, we embrace diversity, and we want you to bring your authentic self to work. We are committed to building a team that includes a variety of backgrounds, perspectives, and skills. Inclusivity drives innovation and creativity, and that's something we're passionate about at Ross! We believe everyone should be able to enjoy a rewarding career at Ross, regardless of race, colour, religion, sexual orientation, gender, gender identity or expression, marital status, age, veteran status, physical or mental disability. If a disability means that you need any additional support during the recruitment process, please contact Talent Acquisition and we will make all reasonable efforts to accommodate your request.

Other details
Job Function

R&D

Pay Type

Salary