Product Verification and Automation Specialist (Job Req #2023-253)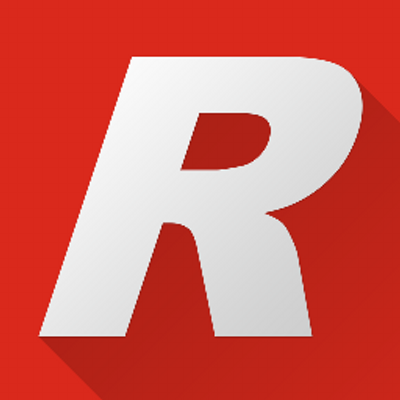 Ross Video
Product
Ottawa, ON, Canada
Posted on Saturday, March 25, 2023
232 Herzberg Rd, Kanata, ON K2K 2A3, Canada ● Kanata, Ottawa, ON, Canada ● Ottawa Campus, Ottawa, Ontario, Canada ● Ottawa, ON, Canada
Req #1667
Friday, March 24, 2023
Why Work at Ross Video? We have a great group of people working together to create and deliver cutting edge products that look amazing and are easy to use. We go all out so that our customers can have the best possible experience and achieve quality results. With a product focus, continual learning, results driven processes, and creative thinking, we constantly strive to improve our solutions and to deliver results. If you've ever watched live television, news, sports, or entertainment, you've seen our products in use. All of the major Hollywood award shows, most professional sports teams, and many of the largest broadcasters in the world use Ross Video technology. Get behind the scenes and learn about what it takes to make live events possible. If that resonates, and you're someone with integrity, commitment, and a strong drive to deliver great products, we'd love to hear from you.
As the successful candidate you will become an expert in Ross KVM IP Matrix and Broadcast video/audio products. This expertise is gained through detailed direct testing of products as part of the team that develops and owns the product family. You own our product test strategy and vision. You decide the best way to test, how deep to test and how to involve the product team in the testing and automation. You practice continuous improvement using team and customer feedback. You lead the team to improve test coverage and test efficiency through automation and contribute to debugging of complex software and hardware issues.
Who you report to: Embedded DevOps Lead and Manager, Product Verification
What we offer:
Ross offers competitive salaries and comprehensive health plans, as well as several perks to help you perform at your best.
Some of these perks include flexible hours, generous paid time off, fitness/wellness allowance, employee share ownership program, professional development support and a ton of fun social activities and events!
Best of all, you will be part of the Ross Video team, and we've got a pretty energizing environment here.
What the job is all about:
A test strategy and testplan is captured and reviewed for each product release

You propose equipment and lab setup along with automated and manual test partitioning

development teams results in test tools and hooks to speed up product delivery and increase quality

You are a key contributor to reproducing and debugging complex issues

Everyone knows the status of testing, what is passing, failing, untested, being tested now, next in line for testing

Everyone in the team feels involved in test design and execution and has related sprint tasks

Issues slowing down testing are communicated and resolved with the team

Bugs are regularly reviewed and triaged

Risk calls on testing (or not testing) are continuously suggested and discussed

Requests are made for documentation and explanations to understand the product functionality and use cases

Feedback and suggestions are solicited, listened to and incorporated at your discretion

Regular discussions are held with other quality owners to collaborate on testing strategies, tools and to promote common practices across teams

Informal team discussions and formal presentations are held to share your knowledge

Time is managed so that commitments are met in a sustainable manner without burn out; Your manager, the delivery manager and sprint planning sessions are leveraged to actively sustain a work life balance.

Career development is discussed in 1:1s with your manager, you provide feedback on what you're enjoying, not enjoying, and what you want to try next
Who you are:
Degree in Computer Science, Computer Engineering or Electrical Engineering or related field

A minimum of 3 years' experience in a software development or test automation role

5+ years of experience in testing hardware or software systems

Experience in developing and maintaining test automation scripts

Experience with automation tools (Python, TCL, BASH, etc.)

Knowledge of computer networking (TCP/IP, UDP, HTTP, etc.)

Knowledge in using and configuring IP switches

Knowledge of operating systems (Linux and Windows platforms)

Experience with bug tracking tools (Jira, Bugzillla)

Experience with test cycle management tools

Experience with development management tools such as source control and code review

Strong debugging skills and experience in root cause analysis

Familiarity with software development processes and methodologies such as Agile, Scrum, and Kanban

Strong analytical and problem-solving skills, with a keen eye for detail

Ability to work collaboratively in a cross-functional team environment

Excellent communication skills, both written and verbal
#LI-KS1
Equity, Diversity & Inclusion
At Ross, we embrace diversity, and we want you to bring your authentic self to work. We are committed to building a team that includes a variety of backgrounds, perspectives, and skills. Inclusivity drives innovation and creativity, and that's something we're passionate about at Ross! We believe everyone should be able to enjoy a rewarding career at Ross, regardless of race, colour, religion, sexual orientation, gender, gender identity or expression, marital status, age, veteran status, physical or mental disability. If a disability means that you need any additional support during the recruitment process, please contact Talent Acquisition and we will make all reasonable efforts to accommodate your request.

Other details
Job Function

R&D

Pay Type

Salary