Team Lead, NPI PCBA (Job Req #2023-250)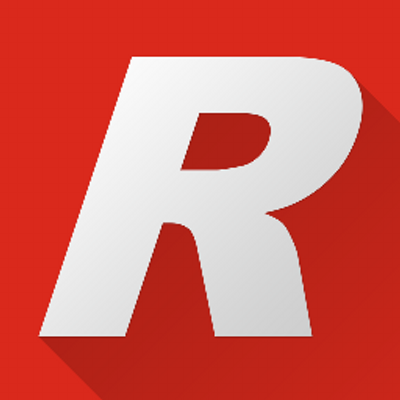 Ross Video
Iroquois, ON K0E 1K0, Canada
Posted on Friday, March 24, 2023
Iroquois Facility, Iroquois, Ontario, Canada
Req #1662
Thursday, March 23, 2023
Why Work at Ross Video? We have a great group of people working together to create and deliver cutting edge products that look amazing and are easy to use. We go all out so that our customers can have the best possible experience and achieve quality results. With a product focus, continual learning, results driven processes, and creative thinking, we constantly strive to improve our solutions and to deliver results. If you've ever watched live television, news, sports, or entertainment, you've seen our products in use. All of the major Hollywood award shows, most professional sports teams, and many of the largest broadcasters in the world use Ross Video technology. Get behind the scenes and learn about what it takes to make live events possible. If that resonates, and you're someone with integrity, commitment, and a strong drive to deliver great products, we'd love to hear from you.
The PCBA Technical Primes collaborate on the introduction of new and changing technologies within manufacturing, owning the DFM (Design for Manufacturing) and DFA (Design for Assembly) for all printed circuit boards and assemblies. The technical primes provide oversight with the initial builds at SMT and PCBA assembly, taking ownership of any necessary corrective actions.
This role is technical and requires a solid understanding of PCB and PCBA design standards. You will be guiding, motivating, mentoring, and leading a small group of PCBA manufacturing experts and working alongside experts in R&D. This role is based in our manufacturing facility Iroquois, On.
Who you report to: Manager, Test Development
What we offer:
Ross offers competitive salaries and comprehensive health plans, as well as several perks to help you perform at your best.
Some of these perks include flexible hours, generous paid time off, fitness/wellness allowance, employee share ownership program, professional development support and a ton of fun social activities and events!
Best of all, you will be part of the Ross Video team, and we've got a pretty energizing environment here.
What the job is all about:
Leading the DFM and DFA analysis process on new and changing PCBA designs

Organizing and prioritizing daily progress on NPI PCBA projects

Motivate and coach team members to cohesively meet set goals and implement improvements

Review manufacturing and R&D documentation for accuracy (PCBA design files, schematics, BOMs, assembly drawings, work instructions)

Assign, schedule, and report on the team's ongoing tasks and projects

Take ownership and assist with the first time builds of new PCBA's at SMT and PCBA assembly

Build relationships and engage with the various R&D and manufacturing teams to provide DFM feedback and discuss design and process optimization

Work in concert with the NPI Co-Ordinator's, Product Engineers, and Test Developers with implementation plans and other ongoing NPI activities

Monitor the product roadmap and discuss long-term implications with the manufacturing process, test, and support teams

Help continually improve our NPI processes for long term sustainability, efficiency, and effectiveness

Transfer knowledge into and assist the Manufacturing Support Team

Follow all of the Ross compliance policies
Who you are:
Post-secondary education or equivalent work experience in a manufacturing or manufacturing interfacing environment.

Experience performing DFM analysis and creating detailed DFM reports in the field of PCB's and Assemblies

Advanced skill level with standard office tools (Word, Excel, Access, Outlook) and Microsoft Project.

Lean manufacturing education/experience a solid asset.

Experience with Valor DFM software a solid asset.

Education/experience using CAD modeling tools (AutoCAD, Inventor, etc.) a solid asset.

Experience with MES, PLM, and ERP systems an asset.

Minimum 5 years of experience in an electronics-manufacturing environment that included exposure to PCBA manufacturing processes and procedures.

Minimum 2 – 3 years' experience as a team leader or in a position of management
Bonus points if you have the following:
Ability to work well with technical and non-technical staff

Well-organized, persistent, attentive to details and accuracy

Exceptional English written and verbal communication skills

Ability to make choices based on the company's best interests

Creative problem solver that can anticipate, identify, solve, prevent.
Equity, Diversity & Inclusion

At Ross, we embrace diversity, and we want you to bring your authentic self to work. We are committed to building a team that includes a variety of backgrounds, perspectives, and skills. Inclusivity drives innovation and creativity, and that's something we're passionate about at Ross! We believe everyone should be able to enjoy a rewarding career at Ross, regardless of race, colour, religion, sexual orientation, gender, gender identity or expression, marital status, age, veteran status, physical or mental disability. If a disability means that you need any additional support during the recruitment process, please contact Talent Acquisition and we will make all reasonable efforts to accommodate your request.


Mandatory Covid-19 Vaccination Policy
At Ross, we put the health and safety of our employees and their families first. It is our responsibility to provide a safe work environment, and as such, we strongly encourage all employees globally to get vaccinated against Covid-19. As a global company, we understand that policies and legislations may vary from country to country. In certain jurisdictions, Ross has implemented a Mandatory Covid-19 Vaccine Policy for all employees and proof of vaccination may be required during the hiring process. If you have any questions or concerns regarding this policy, please reach out to the Talent Acquisition team.
Other details
Job Function

Manufacturing

Pay Type

Salary