Solutions Specialist - Production Workflow (Job Req #2023-174)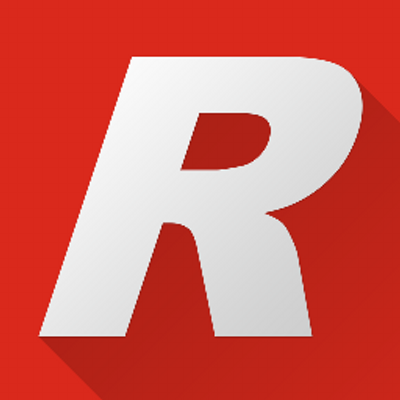 Ross Video
Customer Service
Reading, UK · Remote
Posted on Friday, March 24, 2023
UK Office, Reading, England, United Kingdom ● Virtual
Req #1604
Thursday, March 23, 2023
Why Work at Ross Video? We have a great group of people working together to create and deliver cutting edge products that look amazing and are easy to use. We go all out so that our customers can have the best possible experience and achieve quality results. With a product focus, continual learning, results driven processes, and creative thinking, we constantly strive to improve our solutions and to deliver results. If you've ever watched live television, news, sports, or entertainment, you've seen our products in use. All of the major Hollywood award shows, most professional sports teams, and many of the largest broadcasters in the world use Ross Video technology. Get behind the scenes and learn about what it takes to make live events possible. If that resonates, and you're someone with integrity, commitment, and a strong drive to deliver great products, we'd love to hear from you.
Solutions Specialists are responsible for ensuring and evangelizing the functional and technical excellence of all Ross products under the umbrella of Production Workflow. This includes, but is not limited to, OverDrive, Inception, Primestream and Streamline MAM, Media IO, softGear, DashBoard and Ross Platform Manager.
Solutions Specialists will work with Product Managers to accelerate sales enablement and assist where needed in sales opportunities. They will also work with Product Owners and the development teams to offer constant feedback and assistance with current market problems and how collectively we can help with practical solutions.
What we offer:
Ross offers competitive salaries and comprehensive health plans, as well as several perks to help you perform at your best.
Some of these perks include flexible hours, generous paid time off, fitness/wellness allowance, employee share ownership program, development support and a ton of fun social activities and events!
Best of all, you will be part of the Ross Video family, and we've got a pretty energizing environment here.
What the job is all about:
(Note: Each Solutions Specialist will have a core area of focus in a particular workflow, and will expand expertise from there)
Network with our customers and collect feedback on Ross and competitor solutions.

Gather market knowledge on the constantly evolving problems our customers face and feed that knowledge into product management and product marketing.

Strategize with product management on how to best offer solutions for the greatest challenges our customers face.

Become a Subject Matter Expert for a solution

Work with customers to understand a Ross solution deployment and their requirements on the network.

Advise customers on hardware and Virtual Machine requirements to ensure a solution that meets their requirements.

Keeps current hardware requirements for all Ross Production Workflow solutions.

Aid in testing of new hardware platforms for all Ross Production Workflow solutions.

Assist Demo-Tradeshow-Exhibition teams in deploying Ross Production Workflow solutions for customer demos.

Write demo scripts, create videos and small software applications to demonstrate product functionality for internal and external use

Support training services in the development of new training offerings targeting Channel Partners, Ross customers and openGear Partners

Support R&D teams in learning and adopting DashBoard for their product interfaces

Provide support to Rocket Surgery, Solution Architecture and other Ross teams in the adoption and use of CustomPanel development skills

Provide internal training to additional groups within Ross - Tech Support, DTE, PV, Manufacturing, Sales, Solutions Architecture and all other employees

Collaborate in the development and execution of a strategy to share DashBoard knowledge within Ross and globally. May include the use of content management systems, social media and traditional documentation approaches

Provide guidance to the Development Team during development of new features

Provide guidance to the Product Manager on the product roadmap, development priorities, product direction, and new products – based on industry and customer trends

Participate in trade show planning and execution

Assist Regional or Key Account Sales Managers and Business Development Managers with responses to tender documents. Produce workflow and wiring diagrams and participate in key customer demonstrations and proofs of concept.

Support Sales and Solutions Architecture in the generation and closing of deals related to DashBoard by competently presenting DashBoard products and solutions to potential new customers and assist in converting them into clients.

Seek to develop opportunities with existing clients and ensure they stay satisfied and positive.

Act as a technical liaison with technology partners in collaboration with the Product Manager to acquire software/hardware for testing and vetting of workflows in the office

Assist Ross staff and customers with configuration support
Who you are:
5+ Years of industry experience (Broadcast, Media Production)

5+ Years of experience with any or all of the following Ross product (or like-products from other Vendors): OverDrive, Inception, DashBoard, Primestream or Streamline MAM, XPression, Ross Production Switchers

Excellent English communication skills – written, verbal

Able to take complex technical details and convey the information to others in an easy-to-understand manner

Able to work effectively remotely

Proficient in Microsoft Word/Excel/PowerPoint/Visio
Bonus points if you have the following:
Post-secondary degree or trade school diploma

Post-secondary degree or diploma in computer science/engineering

Experienced in the setup and adjustment of production systems

Experience with broadcast equipment in pre- or post-sales environments

Experience selling and marketing broadcast equipment preferred

Broadcast or print design experience

Additional working languages – French, Mandarin, Russian, Spanish

5+ years of experience with DashBoard device development and/or DashBoard CustomPanel development

Familiarity with development with JavaScript and Java

Familiarity with development practices, Agile delivery processes

Proficient with Networking, Virtualization, Containerization, and Orchestration

Proficient with IT Security
Equity, Diversity & Inclusion
At Ross, we embrace diversity, and we want you to bring your authentic self to work. We are committed to building a team that includes a variety of backgrounds, perspectives, and skills. Inclusivity drives innovation and creativity, and that's something we're passionate about at Ross! We believe everyone should be able to enjoy a rewarding career at Ross, regardless of race, colour, religion, sexual orientation, gender, gender identity or expression, marital status, age, veteran status, physical or mental disability. If a disability means that you need any additional support during the recruitment process, please contact Talent Acquisition and we will make all reasonable efforts to accommodate your request.

Other details