Regional Sales Manager - Nordics & Netherlands (Job Req #2023-189)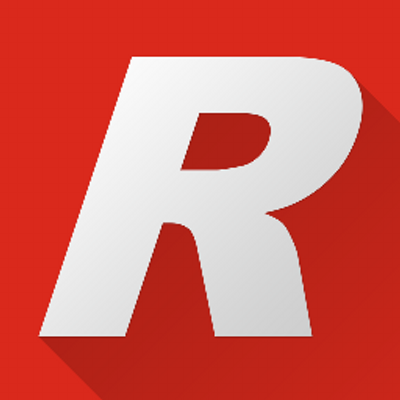 Ross Video
Sales & Business Development
Netherlands
Posted on Tuesday, January 31, 2023
Netherlands ● Virtual
Req #1612
Monday, January 30, 2023
Why Work at Ross Video? We have a great group of people working together to create and deliver cutting edge products that look amazing and are easy to use. We go all out so that our customers can have the best possible experience and achieve quality results. With a product focus, continual learning, results driven processes, and creative thinking, we constantly strive to improve our solutions and to deliver results. If you've ever watched live television, news, sports, or entertainment, you've seen our products in use. All of the major Hollywood award shows, most professional sports teams, and many of the largest broadcasters in the world use Ross Video technology. Get behind the scenes and learn about what it takes to make live events possible. If that resonates, and you're someone with integrity, commitment, and a strong drive to deliver great products, we'd love to hear from you.
Join Ross Video and you will have an opportunity to be part of a growing company that is continuing to build a greater presence in the European marketplace.
In the position of Regional Sales Manager – Nordics & Netherlands you should have an entrepreneurial spirit. You would be responsible for proactively growing both existing and new business relationships for Ross Video in this region either directly or through Ross' designated Business Partners. You would work remotely reporting to our EMEA HQ in Reading and be supported by the local team as well as the rest of Ross Video. You should have experience and previous success in sales related to the Broadcast Industry. You will have passionate commitment to customer service and should be prepared to develop business relationships on a face to face basis throughout the whole of the Nordic and Netherlands region. You will have a well-honed ability to communicate compellingly at all levels of an organization both in written and verbal form.
Who you report to: Director of Sales, EMEA
What we offer:
Ross offers competitive salaries and comprehensive health plans, as well as several perks to help you perform at your best.
Some of these perks include flexible hours, generous paid time off, fitness/wellness allowance, employee share ownership program, professional development support and a ton of fun social activities and events!
Best of all, you will be part of the Ross Video team, and we've got a pretty energizing environment here.
What the job is all about:
As the Regional Sales Manager, your major responsibilities will include developing new business and maintaining existing customer accounts, while establishing solid relationships with all major companies in the OB, studio, cable, rental, corporate and educational sectors of the broadcast market. You will also be responsible for establishing productive working relationships with Ross Video's Business Partners within the region. Approximately 50% of your time will be spent travelling to customers and potential customers' facilities providing information and support as required. You will also prepare reports, forecasts, and handle all aspects of account maintenance, as well as ensuring Ross Way To Sell disciplines are followed, including Salesforce management.
Negotiates and closes sales

Builds and nurtures relationships with end users

Delivers sales presentations to clients and business partners in the territory

Develops and implements strategic sales plans to accommodate corporate and individual territorial goals

Adheres to and follows the Ross Video code of ethics

Develops and maintains sales forecasting activities and assists in setting of territory sales goals with business partners

Performs market analysis to determine customer needs and pricing strategies

Directs channel development activity in the territory and coordinates sales distribution by establishing business partner territories, quotas and goals

Meets monthly order targets

Assists in directing marketing resources to establish Ross Video products in the region

Represents company at trade association meetings and exhibitions

Assists in coordination and liaison between sales department and other sales related units

Assists other departments within organization to prepare marketing plans specific to the territory

Prepares periodic sales report showing sales volume, potential sales, and areas of proposed client base expansion

Monitors and evaluates the activities and products of the competition

Assists in resolution of customer complaints regarding equipment, supplies, and services

Follows company policies and procedures

Performs other related duties as required
Who you are:
You will have a good understanding of the broadcast and/or video post-production business. Ideally you will have worked at a reseller and/or in the sales team at a manufacturer. In addition, you will have relevant experience selling and achieving sales targets both via direct and in-direct channels in the Broadcast industry or related field. The successful candidate will have the proven ability to negotiate and manage complex sales through to successful completion. Excellent teamwork, communication and interpersonal skills are a must.
5+ years' experience within the broadcast / media technology industry

Successful track record selling & marketing broadcast equipment/software

Ability to negotiate and manage complex sales through to effective completion

Excellent teamwork, communication and interpersonal skills ·

Strong Organizational Skills

Organized, positive and determined

Passionate about Ross Video solutions

Team oriented

Problem solver

Willing to travel up to 50% of the time
#LI-LH1
Equity, Diversity & Inclusion
At Ross, we embrace diversity, and we want you to bring your authentic self to work. We are committed to building a team that includes a variety of backgrounds, perspectives, and skills. Inclusivity drives innovation and creativity, and that's something we're passionate about at Ross! We believe everyone should be able to enjoy a rewarding career at Ross, regardless of race, colour, religion, sexual orientation, gender, gender identity or expression, marital status, age, veteran status, physical or mental disability. If a disability means that you need any additional support during the recruitment process, please contact Talent Acquisition and we will make all reasonable efforts to accommodate your request.

Other details
Job Function

Sales

Pay Type

Salary