Group Benefits Administrator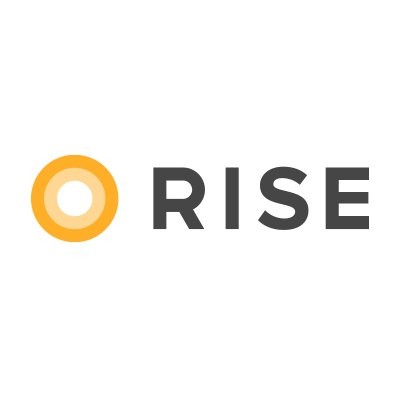 Rise People
Accounting & Finance
Burnaby, BC, Canada
Posted on Thursday, November 16, 2023
Rise to the challenge
Rise is Canada's complete people management solution that gives employers everything they need to build loyal and productive teams—all in one place. We collaborate and co-create to build solutions that completely change how companies of all shapes and sizes manage their payroll, scheduling, time tracking, group benefits, recruitment, onboarding, and more.
At Rise, we're changing how work happens and how people work. We'd love for you to join us and experience the most positive, challenging, and transformative part of your career.

About the role
As a key member of our client-facing group benefits team, you bring your experience in group benefits, expertise in working in a technology-enabled environment, and excellent client service skills.
If you're motivated to get in on the ground floor of something extraordinary, we want to hear from you. We're looking for a results-oriented, group benefits professional obsessed with providing excellent customer service. As a key member of our benefits administration team, you not only love the group benefits industry, but you enjoy the detail that comes along with organizing, tracking and communicating with our advisors and clients.
You thrive in a fast-paced team environment where you manage multiple projects at once and collaborate with team members to continually improve processes. You love working directly with clients to provide top notch service while delivering accurate and timely results.
We encourage candidates at all levels to apply for this role, whether you're intermediate or senior, particularly those with experience working with an insurance company. We offer potential career growth into senior roles for those wishing to pursue a career in benefits administration.


The day-to-day
Delivering top notch service to our group benefits clients. Providing plan administration services for group benefit plans

Acting as a plan administrator within your assigned client block and on an ad-hoc basis

Liaising between insurance carriers and group clients

Resolving escalated administrative inquiries and issues

Maintaining great relationships with carriers to gather and update information as needed

Applying your group benefits expertise to support and assist plan members with their group benefit inquiries

Ensuring quality and accuracy of client data. Ensuring that all employee information is accurate and up-to-date on all insurer's systems

Maintaining accuracy in processing enrolments, terminations, and changes to employee/member records on our internal benefit systems/carrier systems

Generating comprehensive reports and accurate bills. Producing and verifying for accuracy, before release, all monthly client billing statements

Reconciling and validating client payments, billing statements and member data records with insurance carrier records

Collaborating with internal audit team to perform annual audits to verify accuracy of administrative records
About you
Minimum of 2 years experience in group benefits administrator or similar role

Experience in handling complex benefits groups and plan designs

Group Benefits Associate (GBA) designation or willingness to obtain

Strong multitasking and organizational skills and the drive to succeed in a fast-paced environment

You love working with clients and teammates and building strong professional relationships based on trust

High attention to detail with the drive to solve problems and improve processes

Excellent verbal and written communication skills

Intermediate Excel skills. Proficient in Microsoft Office and Google applications

Experience with database programs, insurer systems, and CRM preferred
What Rise offers
Rise is all about creating a positive company culture, both for our clients and our employees. We believe that happiness isn't the cause of employee engagement, it's the result.

We offer a flexible work from home policy, allowing employees to work from home part-time and also take advantage of our beautiful office space in the heart of Burnaby that includes standing desks, an onsite fitness facility, and a fully stocked kitchen.

Rise believes that time off is just as important as time spent. We offer 3 weeks of paid vacation, flexible personal wellness days, as well as a day off for your birthday and your work anniversary.

We support your growth with a personal $1000 learning and development budget to take courses, attend conferences, webinars, you name it!

We offer no-wait benefits. This means that starting your first day, you have access to our comprehensive benefits package which includes dental, eye care, and $2000 in counseling coverage, among many other great health benefits.
At Rise, we care more about where you're headed, not where you've been. We encourage people of all ages, backgrounds, identities, and orientations to apply.