Growth Marketing Specialist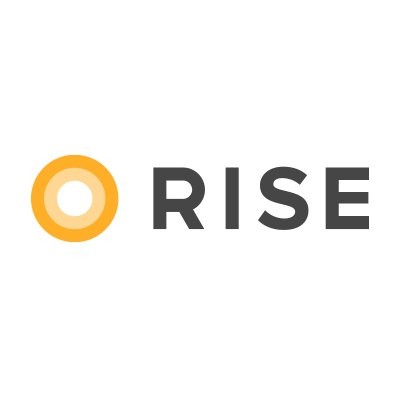 Rise People
Marketing & Communications, Sales & Business Development
Burnaby, BC, Canada
Posted on Saturday, April 29, 2023
Rise to the challenge
Rise is Canada's complete people management solution that gives employers everything they need to build loyal and productive teams—all in one place. We collaborate and co-create to build solutions that completely change how companies of all shapes and sizes manage their payroll, scheduling, time tracking, group benefits, recruitment, onboarding, and more.
At Rise, we're changing how work happens and how people work. We'd love for you to join us and experience. the most positive, challenging, and transformative experience of your career.
About the role
We're looking for a Growth Marketing Specialist that lives and breathes all things growth to bring our HR + Benefits + Payroll solution to new heights.
As a member of our marketing team, you'll execute growth marketing strategies to disrupt our market. You're an expert in SEO and SEM and are ready to use your experience and passion for achieving results to make a mark. In this role, you'll be focused on all things inbound to drive new leads.
You have a creative and analytical mind that sees how to turn new ideas into big opportunities. You tackle challenges head-on and are a natural leader in organizing your teammates to work with you to achieve your goals. In a world where technology and market opportunities are always changing, you adapt quickly, finding new ways to drive leads.
Your day-to-day
#1) Drive Leads and New Business
You'll devise creative ways to amplify our message through inbound marketing strategies across digital channels. By combining your creative thinking and analytical insights with your hunger for results, you'll meet or exceed your quota for driving online business to our organization.
#2) Develop Paid Channels
You'll develop and oversee all SEO and SEM-related activities, from keyword research and website optimization to PPC campaigns and devising innovative strategies to boost conversions. As a self-starter, you'll learn about our business quickly and uncover new insights into growth marketing.
#3) Help Create Content that Converts
You'll identify key digital marketing campaign themes and create captivating landing pages and other web content that drive higher conversions. You'll also motivate and inspire our marketing team to develop the right content to extend our company reach further.
About you
Minimum 2-4 years of digital / growth marketing-related experience managing inbound marketing

Experience in developing and implementing data-driven marketing strategies to acquire new customers, retain existing customers, and increase revenue growth

Ability to collaborate with cross-functional teams, including product, customer success, and sales to develop and execute marketing campaigns that align with business goals

Able to conduct A/B testing and user research to optimize landing pages, ad copy, and nurture flows

Proven results in managing Google Adwords, Bing Ads, Software Google Display Network programs as well as advertising on social media platforms

Strong in building and tracking benchmarks for measuring success and ROI, including managing Google Analytics to stay on top of web traffic and conversions

Stay up-to-date on industry trends, best practices, and emerging technologies to continually improve marketing strategies

An inquisitive person who uses both sides of their brain — you are creative, technologically savvy, and thoughtful in your approach to digital

Experience with marketing software such as Hubspot, Salesforce, and SEM Rush
What Rise offers
Rise is all about creating a positive company culture, both for our clients and our employees. We believe that happiness isn't the cause of employee engagement, it's the result.

We offer a flexible hybrid work policy, allowing employees to work both from home and also take advantage of our beautiful office space in the heart of Burnaby that includes standing desks, an onsite fitness facility, and a fully stocked kitchen.

Rise believes that time off is just as important as time spent. We offer 3 weeks of paid vacation, flexible personal wellness days, as well as a day off for your birthday and your work anniversary.

We support your growth with a personal $1000 learning and development budget to take courses, attend conferences, webinars, you name it!

We offer no-wait benefits. This means that starting your first day, you have access to our comprehensive benefits package which includes dental, eye care, and $2000 in counseling coverage, among many other great health benefits.
At Rise, we care more about where you're headed, not where you've been. We encourage people of all ages, backgrounds, identities, and orientations to apply.