Research Technician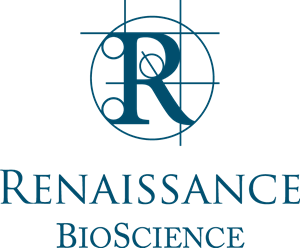 Renaissance BioScience
Posted on Thursday, October 19, 2023
Career Opportunity – Research Technician
Renaissance BioScience Corp. is a leading global biological engineering company. We believe biology can transform our world by creating the things we need in healthier, more productive, and sustainable ways. Using our proprietary biological engineering platform, we create transformative solutions to real-world problems in global industries like food and beverage, agriculture, chemicals, and healthcare.
Looking for scientists, entrepreneurs, and imagineers.
We spend our working hours custom crafting microorganisms that help us feed and fuel humanity.
Interested in joining us? Let's talk.
Our Employee Values:
Communication = Open, honest, and effective communication is the cornerstone of how we work.
Teamwork = We are accountable individually and as part of a team. Every person—across all departments and levels—are valuable members of our team.
Entrepreneurship = Our company is founded on an entrepreneurial mindset driving technological innovation in biology. Asking "what's possible", and questioning "what's not."
Diversity, equity, and inclusion are integral to our company's values and principles. We recognize that a diverse workforce and inclusive culture drive innovation, creativity, and better decision-making. To help build our leading research and development team, we aim to hire smart people who are self-starters and results driven. If you are a team player looking for an opportunity to grow your career in a fast-paced, rapidly growing life sciences company, please consider applying for the opportunity below today.
Position Summary
Renaissance is looking for an enthusiastic, innovative, results-oriented Research Technician to join our R&D Team. This role will be based at our offices located on the University of British Columbia's main campus, in beautiful Vancouver, BC. The Research Technician will be working as part of the Microbial Research and Innovation team and will provide technical research support for on-going research projects, particularly supporting our Whole Genome Engineering, Biosynthesis and High-Throughput Screening pipelines.
Reporting to the Research Scientist, the Research Technician will be responsible for supporting and conducting strain engineering, optimization, and characterization experiments across a variety of projects to help drive innovation across all the company's different business units. The Research Technician will assist and support the advancement of the company's yeast strain creation and optimization platform, as well as in its yeast-based RNAi production and delivery program, in addition to helping the company enter new research areas.
Our ideal candidate enjoys taking on a variety of work and is a problem solver who thrives on teamwork in an innovative and highly collaborative environment.
Responsibilities include, but are not limited to:
Assist and support R&D projects for strain engineering, optimization, and characterization for a variety of different industrial applications using appropriate molecular biology, genetic, biochemistry, microbiology, or cell biology techniques.
Assist with design and execution of experimental procedures including construct design and assembly, DNA and RNA extraction, RT-qPCR, yeast and bacterial transformation, gene editing using CRISPR, basic bioinformatic analyses, cell culturing (yeast + bacteria), yeast micromanipulation or spore dissection.
Provide technical support for nematode-based bioassay, including worm maintenance and assay set-up.
Collaborate and provide support for different scientific departments such as molecular biology, analytical chemistry, entomology, cell biology, fermentation, and food science.
Foster an entrepreneurial mindset – bring new innovative ideas to the table and challenge the status quo; assess current methods and protocols and identify areas for efficiency, improvements, and innovation.
Regularly provide updates on project progress and results; clearly and openly communicate successes, failures, challenges, and ideas.
Foster an ongoing collaborative environment – leverage peer skillsets and experience to advance your own projects and offer your experience to help progress other team projects.
Potential to lead small independent research projects.
Assist with general lab maintenance tasks.
Additional duties, as relevant and required.
Education & Experience Required:
BSc or MSc in relevant life science (microbiology, biochemistry, genetics, molecular biology, cell biology or similar).

Laboratory experience working with yeast, bacteria or nematodes is considered an asset, but training will be provided as required for a successful candidate.

Basic technical skills in molecular biology and microbiology (specifically microbe-based systems), with knowledge of synthetic biology is preferred.

Strong attention to detail, time management, and organizational skills.

Exemplary teamwork, collaboration, and communication (verbal and written English) skills.

Entrepreneurial attitude – thrives in an innovation-driven, results-oriented environment.
Position Details
This is a full-time, permanent role. General workdays are 8:30 am – 5:00 pm Monday to Friday; occasional evening and/or weekend work may be required to meet deadlines.
This role is subject to grant funding. The successful candidate must meet the eligibility guidelines for a Canadian youth internship grant as detailed below:
You will be 15 to 30 years of age at the start of the internship
You are a Canadian citizen, permanent resident of Canada, or person granted refugee status in Canada.
You are a first-time participant in a Youth Employment and Skills Strategy work experience program targeted at post-secondary graduates.
How to Apply
Please email your resume and a brief cover letter indicating why you feel you are a fit for this role to careers@renaissancebioscience.com.
Please indicate Research Technician in the subject line. We would like to thank all applicants who apply. Only those selected for an interview will be contacted. No phone calls, thank you.
About Renaissance BioScience Corp.
Renaissance is a leading bioengineering company based in Vancouver, British Columbia whose platform technologies are used to develop innovative, market-ready, functional microorganisms that provide cost-effective solutions to a broad range of environmental, health and industrial efficiency problems. Renaissance technologies create products for multiple end-use industries, including food & beverage, agriculture crop protection, animal and human health and energy. Detailed information about the Renaissance group of companies can be accessed at renaissancebioscience.com.