Privacy & Compliance Specialist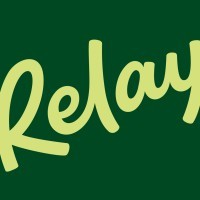 Relay
Legal
Toronto, ON, Canada
Posted on Friday, May 19, 2023
Our mission is to increase the success rate of small businesses. Traditional banking has been a growth limiter rather than a growth enabler for business owners, and we're changing that. Relay is the all-in-one, collaborative money management platform. We're building for employer SMBs and their finance function, internal and external, and are focused on delivering a human-centric customer experience. Ultimately, we help SMBs be 'on the money'.
Relay is entering an exciting new chapter of growth. We're looking for a Privacy and Compliance Specialist to help us scale our Security engine. This is a unique opportunity to build our Security function by taking ownership of our privacy process, developing external partnerships (industry groups, other privacy experts, data processors, etc.), and guiding us through the SOC-2 Type 1 and 2 certification.
Joining Relay means an opportunity to make a huge impact in building solutions with the potential to reach 29 million small businesses across North America. If you thrive on growth and solving real customer problems, we want to hear from you! Please note that we are a hybrid environment and choose to collaborate in the office twice a week.
What You'll Be Doing:
Develop, distribute, and validate internal policies (answering privacy requests, creating sub-processors list, partners with regulatory bodies).
Get Relay Financial certified for SOC-2 Type 1, and Type 2. Leverage those as part of a level-up of Relay Financial trust initiatives.
Evolve our incident response process to include Privacy components.
Coordinate and perform ongoing monitoring of compliance with the security framework controls.
Collaborate across all Relay departments to ensure compliance with cyber security standards and regulations.
Assist with security reviews of new technology vendors/products/services during and after implementation.
Who You Are:
Experience with the SOC-2 certification process, for type 1 or type 2 documents.
4-8 years of experience in a compliance (or similar) role.
Demonstrated project management, organization, communication, and presentation skills.
Demonstrated experience and skills in collaboration, teamwork, and problem-solving.
Bonus Points:
Experience with a sub-processor listing within the GDPR context.
Experience with regulatory framework/law/bodies such as GLBA, FS-ISAC, FSR, NIST, etc.
Our Commitment To You:
Competitive salary and meaningful equity: every team member gets a piece of the pie.
Comprehensive health benefits: we offer full health benefits + an HSA/WSA starting from day 1 so you get the coverage you need.
3 weeks vacation + end-of-year holiday shutdown: we take time off to reset and recharge so we come back better for our customers.
Hybrid work environment: we love collaborating and connecting in office two times a week and offer catered lunches and a snack/beverage program for the days we're in office. Don't forget to bring in your furry friends!
Personal and professional growth: support from leaders who care about your growth and success through regular feedback and coaching. Our goal is to make Relay a step-change career opportunity.
Top-tier equipment: we're a Mac environment and we'll make sure you have everything you need to produce your best work.
Team-first culture: we're passionate about working collaboratively, bonding through team events, and most importantly having fun.
The Interview Process:
Stage 1: A 30-minute Google Meets video call with a member of the People team.
Stage 2: A 90-minute Google Meets video call with members of the Security and Engineering team.
Stage 3: A 30-minute Google Meets video call with the CEO of Relay.
Research shows that women-identifying and other marginalized individuals tend to only apply when they meet 100% of the qualifications. If you don't have all the listed qualifications, we encourage you to apply anyway, and together we'll figure out if this is the best role for you!
What's Important to Us:
At Relay, we believe that diversity is key to building high-performing teams, and creating an inclusive work environment is our priority. We are an equal-opportunity employer and we welcome people of diverse backgrounds, perspectives, and skills.
We will work with applicants to provide accommodations at any stage of the hiring process. If you require accommodations during the interview process, please email your People Team contact, and we will work with you to meet your needs.