Team Lead, Account Manager (Accounts)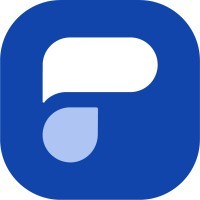 Recollective
Sales & Business Development
Canada · Ontario, Canada · Remote
Posted on Saturday, August 26, 2023
Who We Are
Recollective is the world's leading online qualitative research platform. Over the past decade, we've worked with some of the largest and most ambitious organizations to help them engage with their target audiences to gain valuable and actionable insight.
With an award-winning suite of powerful research functionalities supported by highly skilled in-house research and service professionals, Recollective makes it easy for our customers to conduct their research online. Whether as a fully customizable DIY solution or implemented with the support of our growing network of global service partners, Recollective is in use at thousands of organizations around the world.
As a fast growing tech company located in Ottawa, Canada, we have very ambitious goals and we're not slowing down. We like to dream big, get things done and have fun while doing it. Interested? Apply today!
Find out more about us and our story here!
Who You Are
We are looking for a dedicated, motivated and experienced Team Leader for our North American (NA) Account Management team at Recollective.
You are someone who is passionate about:

Driving to succeed:

You thrive on not only achieving your growth targets, but exceeding them. You are relentless about delivering on your commitments and strive for high achievement. You're not afraid to roll up your sleeves and do whatever it takes.
Innovation:

You are passionate about creating and driving new ways to reach and engage our customers. You're obsessed with trying to find new ways to expand Recollective's reach to include adjacent teams and offices within a customer's organization.
Building Relationships:

You understand how critical it is to establish and maintain high-level relationships with existing customers to identify and implement new ways to use Recollective that drive mutually beneficial additional business.
Delighting the Customer:

You are driven by the desire to solve real problems for real people and being their advocate in the company.
The role may also include the opportunity to take part in wider business development initiatives such as attending industry conferences.
Role Responsibilities
As a Team Lead, you will continue to build on our existing foundation to directly impact the growth and retention of our clients. The role will require hands-on coaching, mentorship and guidance to help your Account Managers and Account Representatives meet and exceed their goals. You will collaborate with our other internal Sales, Services, Legal and Operational teams as a resource to maximize the best possible outcomes for our customers.
The responsibilities of this position include but are not limited to:
Work with the highest profile customers to understand their needs. Provide quotes and help the team structure proposals, negotiate contracts and discuss how to meet their business goals using Recollective's technology and services to continuously strengthen and expand those customer relationships

Ensure Account Managers are properly prepared for customer quarterly review meetings and ensure timely completion of those meetings and associated follow up actions

Lead regular team meetings and mentor/coach team members

Collaborate with the Sales leadership team to develop business strategies and action-oriented plans to scale the operational capacity and effectiveness of the NA Account Management team

Deliver and report on key operational metrics including sales and retention targets

for team and individual performance

Establish and manage sales forecasts for the NA Accounts Management team and maintain regular and complete communication with other Team Leaders and the Director of Account Management

Ensure that all team members maintain accurate and timely notes and data in Recollective's CRM

and other sales tools, ensuring those solutions are properly utilized by the entire team to improve quality and transparency of information

Assist with resolving escalated account risk

Partner with Sales Leadership and Product Management to share feedback, influence and guide the life cycle of products and features, from envisioning through to general availability

Drive the success of cross-selling and renewal business through recruiting, hiring, training, mentoring, coaching, and managing successful performance
Required Skills and Experience
IT, SaaS, or AWS / cloud sales, account management, or Customer Success/Experience background

5+ years in a B2B sales or account management role with previous sales & renewal quota responsibility

Experience managing a quota-carrying team

Post secondary education, with preference being given to candidates holding a University degree in business, sales and/or marketing

Strong business acumen and experience providing strategic advice to customers and/or consultation

Aptitude for technology with a self-learning mindset as Recollective is a complex ecosystem with many ever-changing parts; and ability to express this concisely to customers

Effective communication skills via email, internal messaging tools (Slack), video calls, and over the phone

Self-motivated, proactive and innovative mindset to inspire customer adoption and growth

The mindset of being an excellent teammate who excels in challenging, fast-paced environments while not being shy to voice innovative ways to "do things better" through creative and strategic thinking

Passionate about the overall success of the company and eagerness to take on additional responsibilities outside of this role over time
Location
This position is open to all applicants located in Canada, although preference will be given to those located in Ottawa and those willing to work within the Eastern Time Zone.
We offer supportive and flexible work arrangements to all our employees - a mix of in-office and virtual.
Take a 3D tour of our beautiful, new head office in downtown Ottawa (World Exchange Plaza).
__________________
What We Can Offer You!
When you join Recollective, you become part of a friendly, welcoming culture that we are particularly proud of. Choose to build your career with us at Recollective and here's what you can expect…
We communicate constantly, openly and honestly; our CEO hosts company-wide meetings twice per week and candidly shares important business updates

We do what's right for our customers and then some so they come back and bring friends

We have fun doing serious work

We seek new ways to grow the company and each other

We embrace flexibility, fairness and equality

We learn and get better from every experience

We offer competitive compensation and reward people based on performance

Comprehensive health benefits including a generous healthcare spending account (Health, dental, vision etc.)




4 weeks' vacation and 3 personal days each year

RRSP matching and much more..
________________________________________________________________________
Recollective is an equal opportunity employer and welcomes applications from all qualified individuals including women, Indigenous peoples, people with disabilities and racialized people, people from gender and sexually diverse communities.
We want to be sure that everyone is able to participate fully and equally in our selection process. If you are selected for an interview, please let us know if you require any special accommodation.
Recollective is committed to protecting our job applicant's personal information. We gather, store and handle data fairly, transparently and with respect towards individual rights. By applying, you declare that you have read, understand, and consent to our Job Applicant Privacy Policy.
We would like to thank all applicants for their interest in our company, however, only those candidates selected for an interview will be contacted by our Talent Acquisition team.